Book Title:

Navigating the Research Lifecycle for the Modern Researcher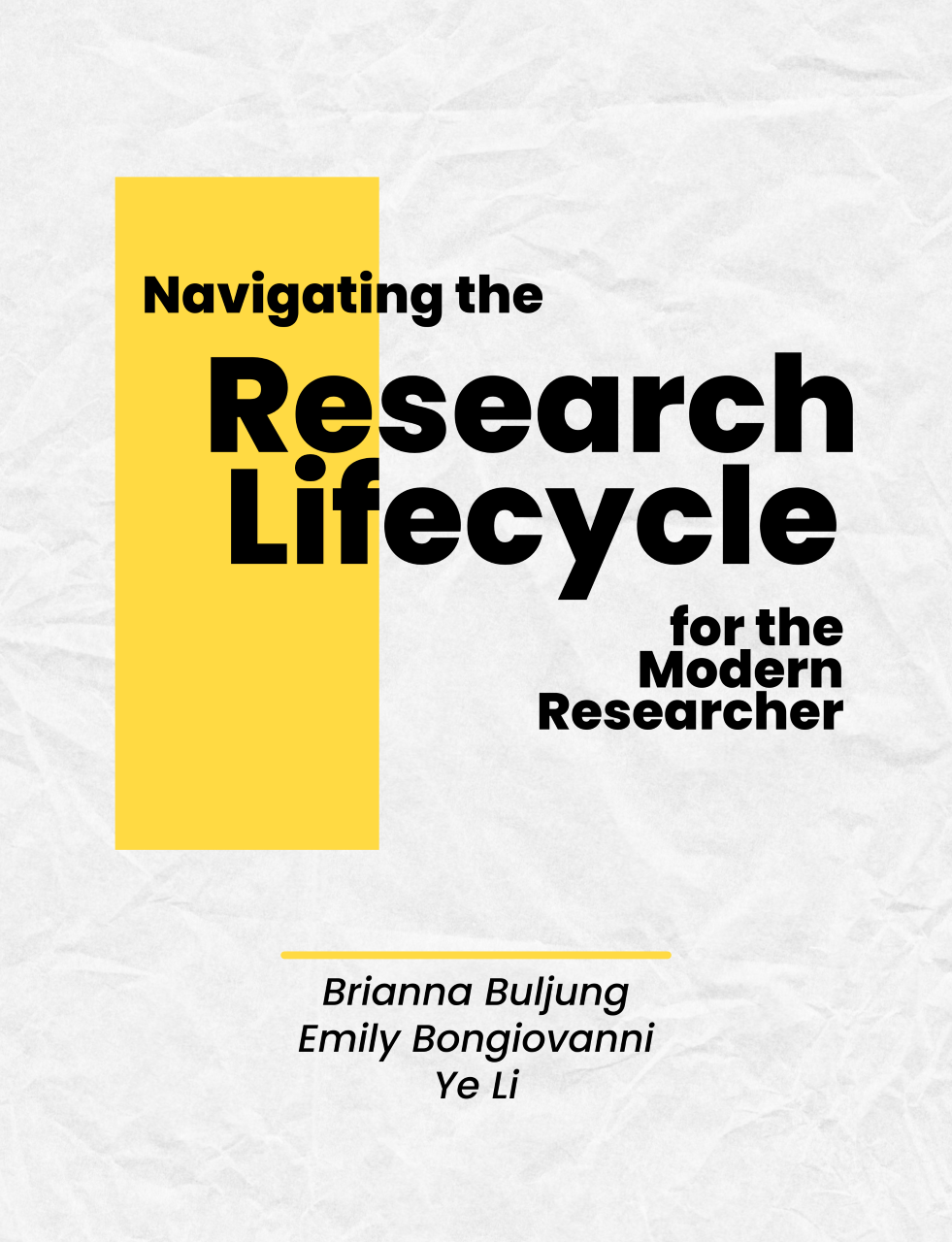 License:
Creative Commons Attribution NonCommercial
Book Information
Book Description
Academic research is at a crossroads because scholars are pursuing an international reputation earlier in their careers. Early career researchers often experience norms and expectations they may be unfamiliar with, specifically open access publishing, research data sharing mandates and establishing their scholarly identity via professional social media. They must learn to navigate the research lifecycle from topic selection to data collection and ultimately dissemination of their work. To address the needs of early career researchers and the educators who work with them, we created Navigating the Research Lifecycle for the Modern Researcher.
This open text (licensed CC BY NC) will help graduate students and new faculty in STEM and the social sciences navigate the complexities of academic research in the international research community. Some researchers have extensive access to support and tools along the lifecycle including sophisticated research data management and visualization tools or hands-on mentoring. However, many early career researchers are expected to navigate the lifecycle on their own, learning through their successes and struggles. This text will be a valuable resource for scholars of both types, as well as educators and mentors working with them.
License
Navigating the Research Lifecycle for the Modern Researcher Copyright © 2022 by Brianna Buljung, Emily Bongiovanni and Ye Li is licensed under a Creative Commons Attribution-NonCommercial 4.0 International License, except where otherwise noted.
Subject
Reference, Information and Interdisciplinary subjects