Wir haben vor einigen Jahren einen Fernseher mit großem Bildschirm gekauft. Natürlich war es ein smarter Fernseher. Ich habe etwas gezögert, ihn mit dem häuslichen WLAN-Netz zu verbinden. Aber ohne das gibt es eben keine Mediathek und Mediathek ist ja eigentlich was Tolles. Also hängt der Fernseher schon lange am WLAN.
Eine ganze Zeit später habe ich mir ein neues Tablet gekauft und da war doch die Idee naheliegend, dass der Fernseher sich ja auch mit meinem neuen Tablet von derselben Firma verbinden lassen müsste. Dann könnte ich doch bequem ein Video auf dem Tablet aufrufen und es auf den Fernseher übertragen, wo wir es in Großformat sehen könnten.
Also lud ich mir die entsprechende App (Smart View) herunter. Im selben WLAN-Netz waren beiden Geräte sowieso schon. Als ich auf dem Tablet meine Bilder aufrief, konnte ich sie auch prima auf den Fernseher übertragen.
Wie man ein Video aus dem Browser überträgt, habe ich aber bis heute nicht verstanden. Dazu kam, dass der Dienst meiner App ab dem 4.10.2020 beendet wurde. Alternativ wurde eine andere App (Smart Things) angeboten, mit der ich gar nichts anfangen konnte, weil ich nur Bahnhof verstand. Also habe ich aufgegeben.
Vor kurzem habe ich einmal wieder einen Versuch gewagt und habe die neue App wieder aufgerufen. Sie funktioniert auch nicht mehr. Es gibt angeblich eine ganz tolle neue App mit demselben Namen aber einem anderen Logo. Natürlich habe ich sie installiert! Als ich sie angeklickt habe, wurde angezeigt, dass sie auf meinem Gerät nicht funktioniert. Ist es jetzt schon zu alt?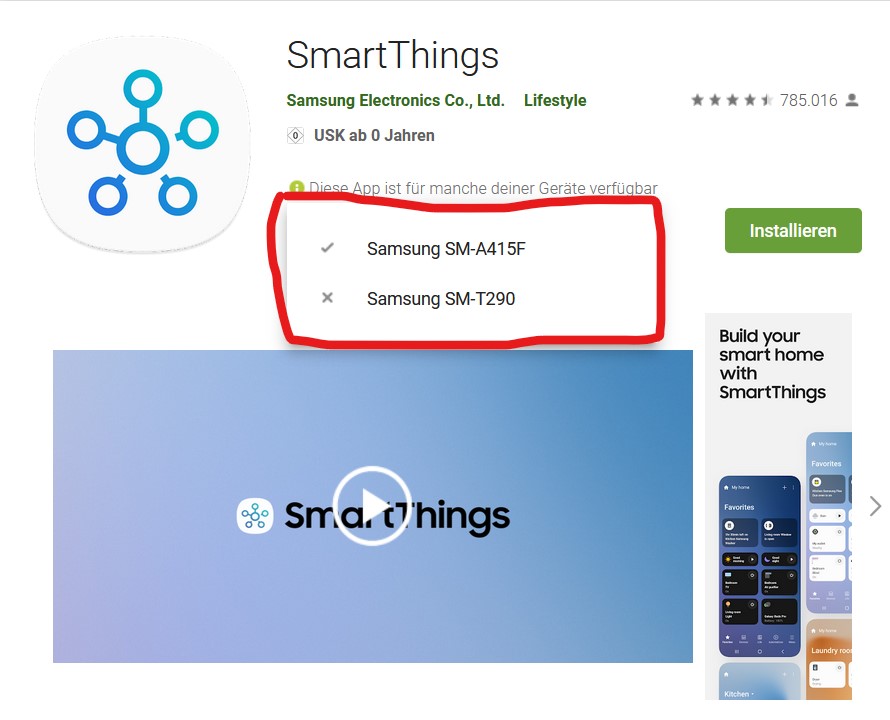 Ich werde wahrscheinlich niemals lernen, wie man einen Film vom Tablet auf den Fernseher überträgt. Aber die verschiedenen Mediatheken bieten ja auch schon was. Und wenn ich mir ganz viel Mühe geben würde, könnte ich über den Browser des Fernsehers mit Hilfe der Fernbedienung auch YouTube- oder andere Filme aufrufen. Allerdings müsste ich dafür jedes Zeichen in der Suchzeile einzeln und ziemlich mühsam mit der Fernbedienung aufrufen. Dazu bin zu ungeduldig….
Mein Fazit: Smart Home bietet sicher viele Möglichkeiten, aber die Technik wird von den dahinter stehenden Firmen in sehr kurzen Zeiträumen verändert und man müsste sich stets die neuesten Geräte anschaffen, um up to date zu bleiben – so man nicht selber mit Mikrocontrollern aktiv wird.
---
We bought a widescreen TV a few years ago. Of course it was a smart TV. I was a little hesitant to connect it to my home Wi-Fi network. But without that there is no access to a media library and a media library is in fact something great. So the TV has been connected to WiFi for a long time now.
Quite a while later, I bought a new tablet and the obvious idea was to connect the TV to my new tablet, especially because both are from the same company. Then I could conveniently download a video on the tablet and transfer it to the television, where we could watch it in large format.
So I downloaded the appropriate app (Smart View). Both devices were already in the same WLAN network anyway. When I called up my pictures on the tablet, I was also able to transfer them easily to the TV.
Anyway, how to transfer a video from the browser I still haven't understood. In addition, the service of my app was terminated from October 4th 2020 onwards. Alternatively, another app (Smart Things) was offered, but I couldn't do anything with –  it just sounded like nothing on earth to me. So I gave up.
Recently I gave it another try  and called up the new app again. Result: It doesn't work anymore! There's supposedly a great new app of the same name but with a different logo. Of course I installed it! But when I clicked on it,  it did not work on my device. Is it too old already?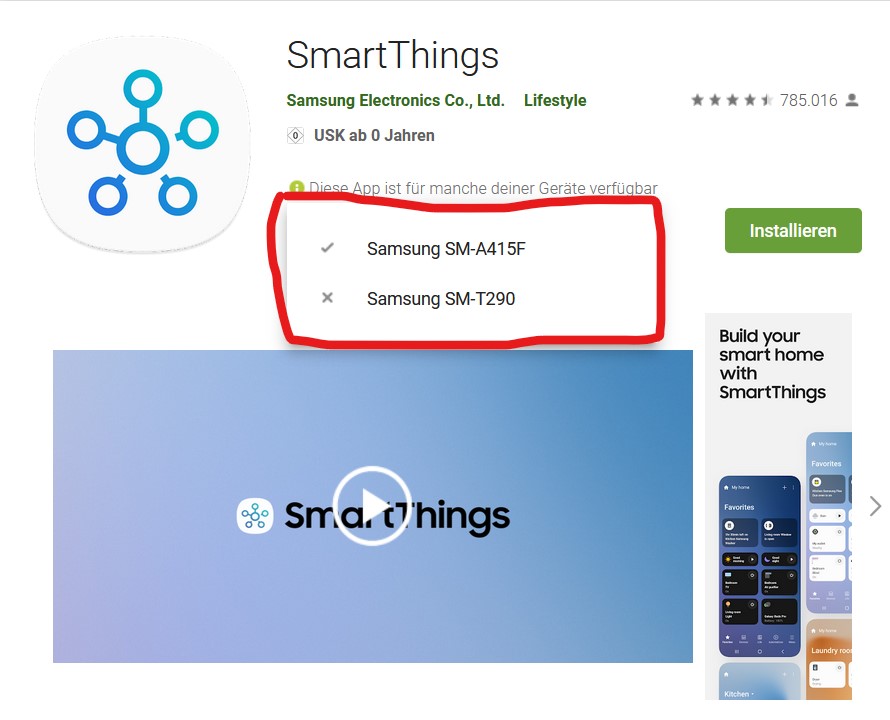 The new Smart Things app is not available for my tablet. I will probably never learn how to transfer a movie from the tablet to the TV. But the various media libraries already have something to offer. And if I tried really hard, I could also call up YouTube or other films via the TV's browser using the remote control. However, I would have to call up each character in the search line individually and quite laboriously with the remote control. I'm too impatient for that….
Conclusion
Smart Home certainly offers a lot of possibilities, but the technology is changed by the companies behind it in very short periods of time and you would always have to buy the latest devices to stay up to date – unless you are active yourself with microcontrollers.