Introduction
Throughout the 2000s, there has been one search engine that revolutionized the internet. Google has become the world's most popular search engine, and many people rely on the website to search for information throughout the internet. The popular search engine as of 2019, attracts 94.7 million monthly visits and is the 14th most visited website in the United States (Hardwick, 2019). The Google search engine serves almost like a library for the world allowing people to access a limitless amount of information in a fraction of a second. Topics that could've taken days to research 30 years ago can now be condescended down to minutes. Things like recipes, football scores, reviews, and articles are now just a click away. However, what makes Google so impactful and stand out from other search engines? The Google search engine has revolutionized the modern era because of its unique creation, its influence over the way society thinks and impacts the world's economy.
Creation
Before Google was Google, it was originally a program called BackRub. The program was created by two Stanford University graduate students, Larry Page and Sergey Brin. BackRub was unique for its technology PageRank, it determined the relevance of the website by determining the number of pages and the importance of pages that linked back to the original website. In 1999, Google officially went out of beta, and in 2001, Google patented PageRank (Bellis, 2019). Since then Google has exploded into the behemoth of the company it is today. What makes Google so revolutionary and gives it its competitive edge over other search engines is its PageRank tech. This algorithm is what allows Google to find the most relevant webpages quickly, and in today's society of information, it is crucial for people to find relevant and important data quickly. This why other search engines such as Bing fail in this aspect to living up to monolith that is Google. They are not able to compete in this regard to bring useful and relevant information quickly to the user. Google has also kept expanding its search engine with the creation of other search engines such as Google Scholar which allows the user to sort through academic articles. It is also important to note how Google indexes information and brings what a user is specifically looking for at the top of the list. Google states on their website, "in a fraction of a second, Google's search algorithms sort through hundreds of billions of webpages in our Search index to find the most relevant, useful results for what you're looking for" (Google, 2019). People now no longer have to scour through other information to find the specific info. The most relevant information the user needs is all right there in a short concise manner, and this change has also dramatically changed how modern society functions.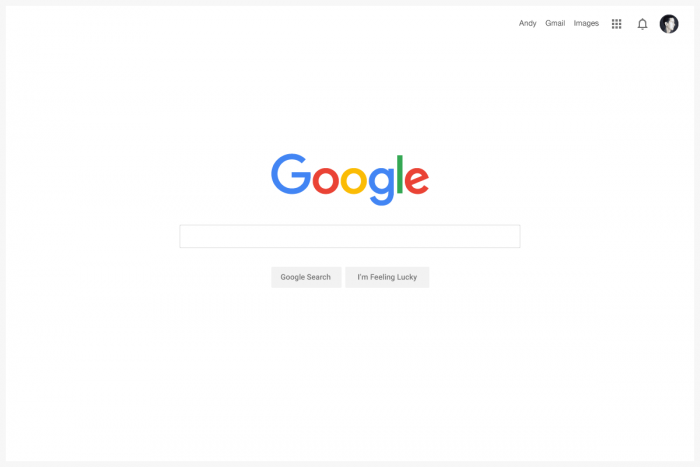 Societal Impact
Google has been around for 20 years now and most millennials have grown up with Google always being a part of their lives. This has caused a huge shift in demographics between millennials and baby boomers. While the older generation grew up researching information the traditional way the new generation has grown up with the information being readily available. This changed how people in society think and function. Rothman writes in her Time magazine article how the search engine changes the way people organize information,
"The more we use services like Google, the more our brains organize the world in an index-based fashion. This also means people who make a living providing information are increasingly organizing their presentation to catch eyeballs looking for specific details in indexes. As a result, the way we interact with information is largely more disjointed than it was for our ancestors" (Rothman, 2018).
In the traditional way of research, people would have to sort through information on their own and would unintentionally learn other aspects of a topic while they were searching for something specific about the topic. Now with information so readily available, organized society no longer sees the big picture and has transitioned into only caring about the fine details. In today's fast-paced society some may consider this a positive shift. People need to be able to find information quickly and concisely. However, some consider this shift to be negative as people are becoming dissociated with information and are no longer enveloping themselves into the topic. Everyone wants their information straight to the point by being short, quick, and concise. People are no longer watching the full game anymore and are instead they are only watching the highlights. Carr in his academic article describes how Google inhibits the way he reads, "Net seems to be doing is chipping away my capacity for concentration and contemplation. My mind now expects to take in information the way the Net distributes it: in a swiftly moving stream of particles. Once I was a scuba diver in the sea of words. Now I zip along the surface like a guy on a Jet Ski" (Carr, 2008).
One could argue that this is causing people to be less intelligent, as gaps in information are not allowing people to fully understand a topic. Time is valuable, and people would much rather have something summarized in a few sentences than an in-depth analysis of the topic. While this does have some major drawbacks, it allows people to work more quickly and efficiently. Google has sped up the production of the world for better or for worse.
Economic Impact
Google has also affected the world in a tangible way. The search for keywords and trends in the search engine are valuable information for companies.  Choi and Varian describe in their academic article on how companies use Google Trends to predict the market, "Google Trends, which is a real‐time daily and weekly index of the volume of queries that users enter into Google. We have found that these query indices are often correlated with various economic indicators and may be helpful for short‐term economic prediction. For example, the volume of queries on automobile sales during the second week in June may be helpful in predicting the June auto sales report which is released several weeks later in July" (Choi and Varian, 2012).
Being able to see what people are interested in at any point in time has changed the way companies operate. This change can be seen in the way companies now advertise products. No longer are the days of marketing to demographics and hoping an ad reaches a potential consumer. Now companies can quickly see what people are searching for and what is popular in any given country. This has caused the economy to expand and has been contributing factors to globalization. Companies being able to see what is popular in a foreign country allows them to make better marketing strategies and creates opportunities to enter new markets. However, not everyone sees this tool as a positive one. Google has come under controversy with people saying Google keeping track of their search data is an invasion of privacy, and others feel that it is just the cost of free information. So, what makes so many people flock to Google even though people are aware they are being tracked? Hendrix in his article puts it best, "Of course, the real value of Google to you and I is Google itself. We search the world's knowledge for free and increasingly sync it with the physical world through Maps and even, soon, driverless cars. Freely flowing data break down barriers of language or power supercomputers in the palm of our hands. In the ongoing conversation between man and machine, we are the ones who have the last say" (Hendrix, 2016). With information becoming more available because of Google one can only imagine what the next steps are for the company and if the abundance of information will benefit or hurt humanity in the long run.
Conclusion
Google revolutionized the search engine game. It is hard to imagine daily life without the popular website. The Google search engine has dramatically changed the modern era because of its unique creation PageRank, its influence over the way society thinks, and its impact on the world's economy. Google has brought people closer together and allowed people to educate themselves on a variety of topics. While there are some drawbacks the search engine has brought on society, overall it has benefited society.
Short Answer: What is the name of Google's algorithm that determines relevance through searching the number of pages and the importance of pages on a website?
Short Answer: What are some examples of the way Google has affected how society thinks?
Short Answer: Give an example of how Google has impacted the modern economic landscape.
References
Bellis, M. (2019, January 18). Google: The Story Behind One of the Richest Companies in the World. Retrieved October 8, 2019, from https://www.thoughtco.com/who-invented-google-1991852.
Carr, N. (2008, December 9). Is Google Making Us Stupid? Retrieved October 8, 2019, from https://www.theatlantic.com/magazine/archive/2008/07/is-google-making-us-stupid/306868/
Choi, H., & Varian, H. (2012, June 27). Predicting the Present with Google Trends. Economic Record, 88(1), 2-9.  Retrieved October 8, 2019, from https://onlinelibrary-wiley-com.libproxy.clemson.edu/doi/full/10.1111/j.1475-4932.2012.00809.x.
Google. (2019). How Search Works. Retrieved October 8, 2019, from https://www.google.com/search/howsearchworks/.
Hardwick, J. (2019, June 27). Top 100 Most Visited Websites by Search Traffic (as of 2019). Retrieved October 7, 2019, from https://ahrefs.com/blog/most-visited-websites/.
Hendrix, M. (2016, June 27). Google's Ever-Growing Impact on the Global Economy.  U.S. Chamber of Commerce Foundation. Retrieved October 8, 2019, from https://www.uschamberfoundation.org/blog/post/googles-ever-growing-impact-global-economy.
Rothman, L. (2018, September 4). How Google Changed the Whole Way We Think About Information. Time. Retrieved October 8, 2019, from https://time.com/5383389/google-history-search-information/.
images
"The Google search homepage, viewed in Google Chrome." by Google Inc. is in the Public Domain
Braincraft. (2013) Is Google Killing Your Memory? https://youtu.be/qoFMGLTjUTM