Book Title:

Colorado History Detectives

Subtitle: Teaching Historical Literacy to School-Aged Readers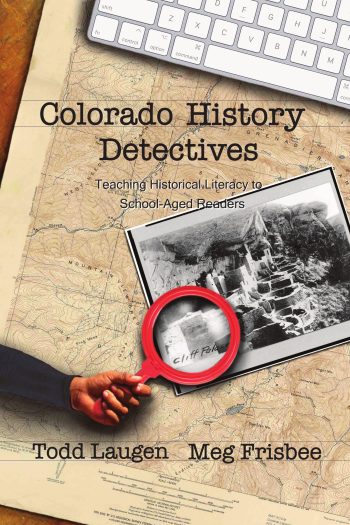 Book Description: Colorado History Detectives enables school-aged readers to learn Colorado and American West history by doing it. Laugen and Frisbee guide students through the process of interpreting primary sources by starting with questions rather than answers. Find resources here for engaging students with key themes from Colorado's past. A free downloadable PDF version of this book is available here: http://digital.auraria.edu/IR00000092/00001
License:
Creative Commons Attribution NonCommercial ShareAlike
Book Information
Book Description
Colorado History Detectives enables school-aged readers to learn Colorado and American West history by doing it.  MSU Denver History Department faculty Laugen and Frisbee guide students though the process of interpreting primary sources by starting with questions rather than answers.  Thematically organized chapters include maps, photographs, newspaper clippings, diary excerpts, and other sources to create multiple opportunities for students to practice and master literacy and inquiry skills.  Students can do history by reconstructing the past from different perspectives than a simple textbook would provide.  Even elementary students can engage with the past by using this book.  Cover design by Chrystyna Banks, MSU Denver.
License
Colorado History Detectives Copyright © 2019 by R. Todd Laugen and Meg Frisbee is licensed under a Creative Commons Attribution-NonCommercial-ShareAlike 4.0 International License, except where otherwise noted.