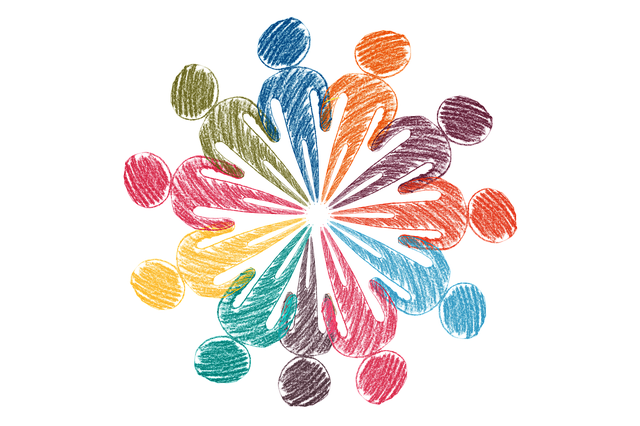 SOCIAL WORK PRACTICE SETTING
Social Work practice begins with the purpose of the social worker. Understanding of the social work profession starts with an intense appreciation of the person in which the social worker serves (Sheafor & Horejsi, 2008). The social worker understands that humans are social beings, these social creature's growth and development need the guidance of nurturing and protection provided by others around them. It's this inter-connectedness and interdependence of people in the social environment that is the foundation of practice in social work as a profession. The environment a person lives in has a lot to do with how a social worker may apply knowledge and guidance. There are two distinct types of social work practice that are used according to the type of setting.
Direct Practice
Direct practice is when the social worker works directly with an individual, family, or group of people. The first direct meeting can occur in a variety of ways such as a crisis, voluntary, or involuntary. The first meeting is a critical point in establishing a good helping relationship. A social worker should prepare for any type of first contact, so that they may set up the best relationship possible with the client (Sheafor & Horejsi, 2008).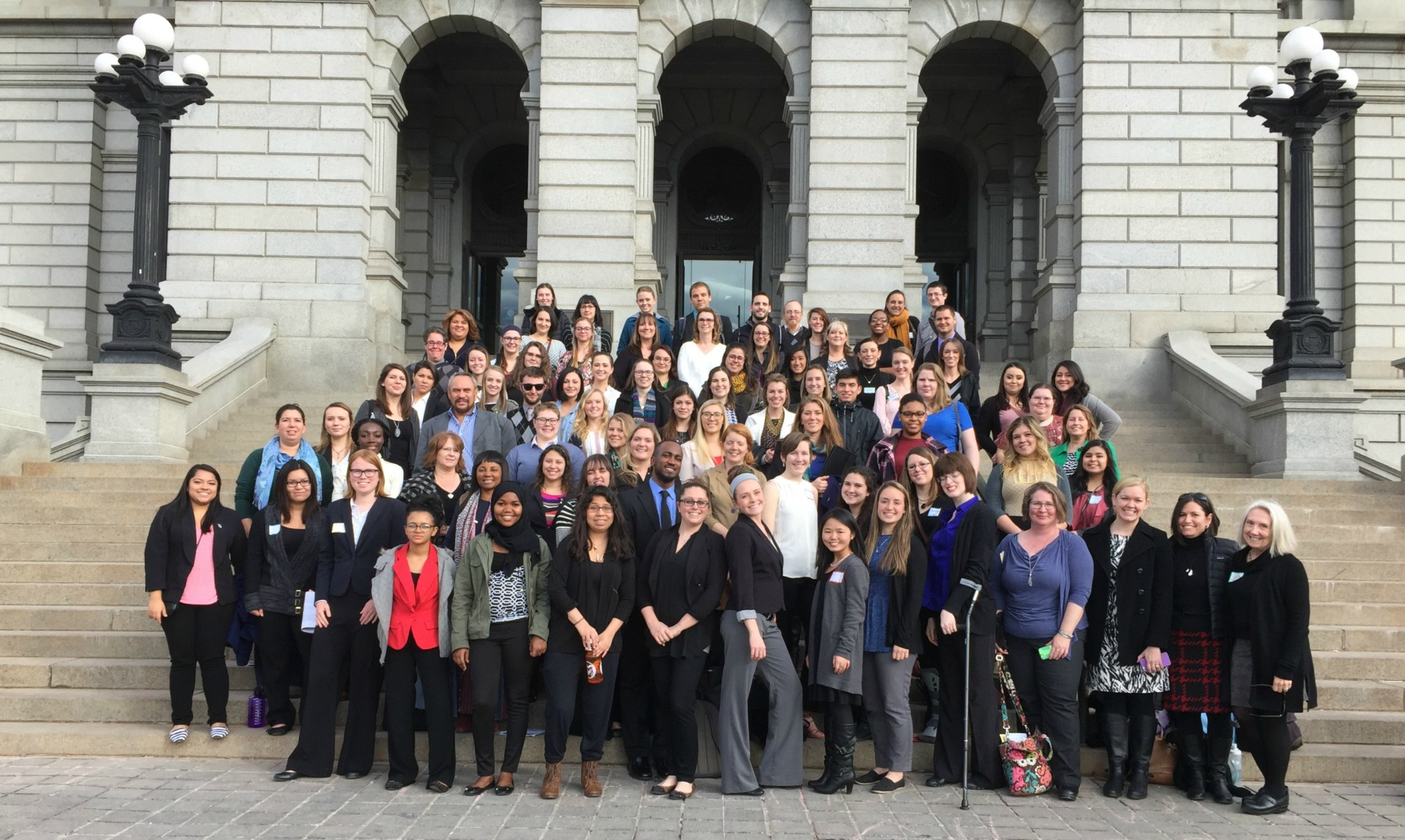 At the BSW level, direct practice is primarily done as a case worker. The case worker may met with the individual daily, weekly, or monthly depending on the type of work. For example, in short term crisis work, the person may have daily meetings. For adults with intellectual disabilities, a monthly check in may be more appropriate and required by the supervising agency. Direct practice is typically done as a worker at an agency, non- profit, or government setting. A direct case worker may be involved in many different areas of practice, including but not limited to working in adoption, Child Protective Services, in a group home for individuals with brain injuries, a shelter for abuse survivors, or with Community Mental Health. The caseworker may be involved in finding resources or providing support for the client. Meetings may take place at an agency or in the client's home.
At the MSW level, direct practice is usually done in the role of the therapist or counselor. Therapists generally see their clients on a weekly basis, although this time frame may vary. Therapists often work at the same agencies as BSW level caseworkers, but in a different role. While the BSW worker is involved with taking care of the many logistical issues a client may have (housing, food, etc.), the MSW worker is usually assisting the client with skill building, learning coping strategies, and focusing on their overall mental health treatment. Sessions may take place at an agency or in the client's home.
Indirect Practice
Indirect practice is generally when the social worker is involved in activities that consist with facilitating change through programs and policies. This type of practice is more of behind the scenes and is aimed to help prevent problems from developing. Also, the social worker may participate in this type of practice by advocating through agency administrators, legislators, or other powerful people to effect a change (Sheafor & Horejsi, 2008). You may also hear the term Macro system practice, which means systems larger than a small group or single person (Zastrow & Kirst-Ashman, 2010). Micro systems are continuously affected by the Macro systems. The two major Macro systems that impact individuals the most are communities and organizations.
Community is defined by Merriam-Webster a unified body of individuals: such as a state or common wealth; the people with common interests living in an area geographically. Community can also me the individuals are connected in other ways, such as an activity, job or an identifying ethnic trait (Zastrow & Kirst-Ashman, 2010). Community Theory, is a theoretical frame work adopted when working within a community. Community Theory consists of two components; the nature of the community such as perspectives which may include how it is defined. The second component is how social workers practice in the community (Zastrow & Kirst-Ashman, 2010).
An organization is defined by Merriam-Webster as an administrative and functional structure; this is a group of individuals that come together to work towards a common goal (as cited in Zastrow & Kirst-Ashman, 2010). Each of the individuals involved in the organization preform specific duties.
Collaboration with agencies are a vital part of indirect practice. The social (Zastrow & Kirst-Ashman, 2010) worker can help facilitate change by reaching out to other agencies that can assist in meeting other needs of the client.
According to an article written by Johnson (1999), Indirect social practice has often referred to environmental intervention in the client's networks or social aspect. The belief was to help alleviate challenges in the client's surroundings. There are two elements associated with indirect practice. The first one is called concrete assistance, this is resources available to the client to help with basic needs. For example, food assistance programs are the most common resource needed for clients. The second element to indirect social work practice is sociopsychological intervention. Which is the adjustment of attitude or behavior of significant people with in the client's social environment (Johnson, 1999).
Human behavior occurs within a community, it is ever present and continuous. Individuals develop through the interactions with others. Behavior is ever dependent on others in the environment, as well as the individual client's behavior affecting those they interact making behavior interdependent (Zastrow & Kirst-Ashman, 2010). The term community can mean so many various things. As a social worker, one must figure out in what context the clients community affects them. What makes up that person's community? Do all the community members suffer the same common problems? Due to the broad nature of the meaning Community, we can break it down in three categories; A designated group of people; this group has something in common; and we know that because of a commonality the individuals in the community, they interact in some way or possibly will in the future (Zastrow & Kirst-Ashman, 2010).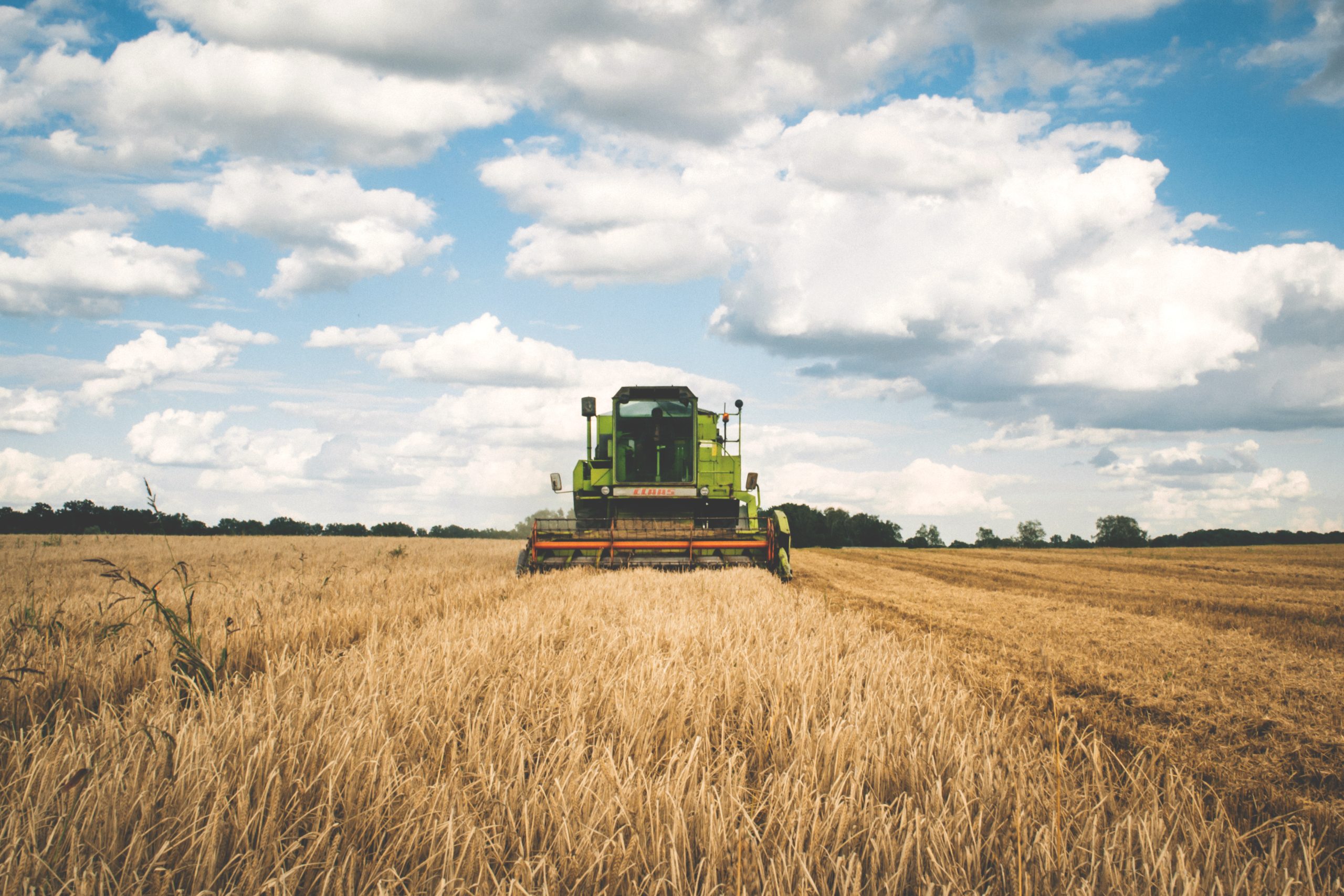 Rural Communities
Agreement among scholars have lead the social work profession to use a more generalist approach in small towns. The generalist approach allows the social worker to gain skills for working with individuals, families, small groups, organizations and communities. The rationale for this type of practice is solely based on the structural normality's in the majority of rural areas. These areas are usually characterized by a lack of formal resources which includes the services of private social entities. The Social workers that serve in these areas often work in the public service. They are asked to perform in a range of problems that are presented by those they serve.
There is no set-definition of what defines a rural community, but as such can be understood as those non-metropolitan areas, including surrounding towns with a reduced population that have limited to no access to social services (Lohmann, 2012). It is important to note that despite the stereotype that all rural areas are the same, the reality is that all rural areas differ from one to the next based on socioeconomics, climate, surrounding culture, present ethnicities, and religious structures to name just a few. With this in mind, the rural social worker must be able to work positively within this communities, and take into consideration the differences that exist within them. These areas are usually characterized by a lack of formal resources which includes the services of private social entities. The Social workers that serve in these areas often work in the public service.
Such limited resources in consideration include available locations, trained and licensed individuals, and monetary founds. Thus, as Lohmann (2011) describes, social workers must play multiple roles, from community organizers to caseworkers. As such, these roles are valued for their creativity in how treatment occurs, and how flexible the social worker is with switching between the individual and the community. Limited resources also mean that rural social workers often practice in isolation, without direct supervision and with difficulty accessing continuing educational materials. As such, it is important that these workers seek additional opportunities to expand their professional development and continue advocating for best practices.
Agreement among scholars have lead the social work profession to use a more generalist approach in small towns (Lohmann, 2012; Waltman, 2013). The generalist approach allows the social worker to gain skills for working with individuals, families, small groups, organizations, and communities. The rationale for generalist practice refers to the limited social resources available for rural communities that must be substituted by Social Workers. As such, the generalist approach is best used in rural settings, as it allows the social worker to take on multiple roles that the community needs.
One notable complication with rural communities is the potential of dual relationships between the Social Worker and their clientele. These relationships refer to the proximity of Social Workers living and working in the same environment, where clients may be neighbors or members of similar social groups. Pugh (2007) discusses that these situations present ethical problems, such as maintaining a professional appearance by avoiding invitations for conversations, but ultimately that the social workers role is defined by how they conduct themselves in the community. Additionally, Humble, Lewis, Scott, and Herzog (2013) describe the potential for professional fatigue when the social work is always "on duty". Despite the additional transparency, rural social workers must balance their professional and private lives in order to work effectively in these areas.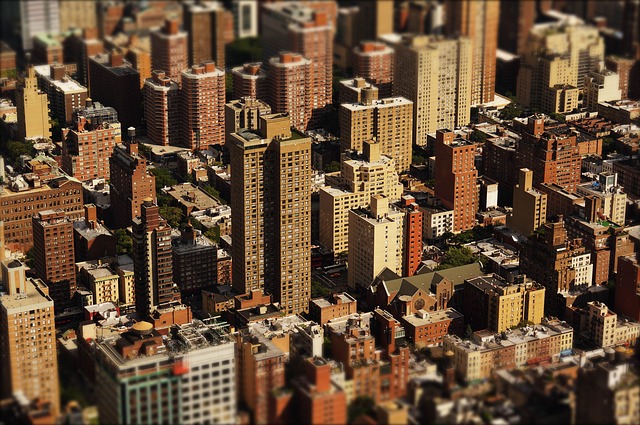 Urban Communities
In contrast to rural communities, urban communities are those settings involving metropolitan areas with an increase in population density, a decrease in general size, and an increase in access to social services for its population. The rise of industrialization has led to a migration from rural communities to urban ones, resulting in a population shift between the two areas where urban areas hold the majority of the population. This, in term, leads to an increase in problems, such as differences in socioeconomic status, an increase in migrant and immigrant populations, higher crime rates, and differences in health outcomes of residents.
Social workers in urban environments will find considerable job opportunities in both the public and the private sectors. Publicly, Social Workers may find jobs with Community Mental Health programs, alliances that work with veteran or homeless populations, and with educational settings to name a few. Privately, Social Workers may find opportunities for clinical care roles and job specialties, such as working with victims of sexual assault. What urban environments offer is the ability for the social work individual to focus on what area, while allowing referrals to other qualified individuals.
Unlike rural environments, urban environments allow for a range of continual educational options, including seminars at meeting halls or college campuses, specialized opportunities for trainings in issues such as a trauma, and the ability for social workers to gather in conferences. This, in turn, allows social workers to have outside supervision, as well as an increase in communication across the profession.
Despite the advantages urban environments offer in terms of networking and job opportunities, it is important to remember that there are setbacks. As mentioned, with an increase in population comes a rise in disparities between socioeconomic status. One of the larger issues faced by clients is the level of healthcare coverage that they can afford. This often entails poor healthcare outcomes, and a decrease in mental health care. Social Workers in these environments will often work with the economically disadvantaged, and must understand the cultural variations that exist in the area they work. Additionally, it is imperative that Social Workers understand the local resources available to their clients, such as transportation and food services, and be able to help their clients with these issues.
Social Work Job Opportunities
BSW- Bachelors of Social Work: this is considered an Undergraduate degree and is an employable degree once you gain your Limited License. If you choose not to move on to a Graduate degree you will need to take the state licensing exam to practice a career in what you have learned. Your employment at the BSW level will generally be related to casework. Many individuals work with just their BSW for their entire lives. If you enjoy casework, it is not necessary to obtain your MSW degree. There are many positions available for BSW level workers.
MSW- Masters of Social Work: this is considered a graduate degree and is employable with a Limited License. If you choose to stay with your MSW you can take the licensing exam in the state you are choosing to practice in and follow your state's guidelines for licensure and procure a clinical or macro licensure. After two years of practicing with your Limited License, you will be eligible for a full license. With this license you can practice independently without the supervision of a another fully licensed social worker.
Upon completion of your set professional education track, it is time to search for career opportunities. The search can be very overwhelming, even the thought of starting the process can be quite intimidating. Do not fear the search, with today's technology there are many ways one can look for career starting jobs. One of the most common is to strike out on the internet. There are many sites to type in key words for the type of job you are looking for. For example, www.indeed.com and www.monster.com are amongst the most popular when aiming to post a resume for a position. Another great way to find an opportunity is to search the webpages of agencies around the community in which you are searching. Agencies typically have a section for employment opportunities they have available. If you are searching for a position in your home states public sector, you can go to the state website and find out how to apply for those. Volunteering at an agency where you may be interested in employment is also another opportunity to learn about future job possibilities.
When you locate a position, it is time to apply. The application usually has two parts: the cover letter and the professional resume. The cover letter is a letter that pertains to the reason why you are interested in that position. In the letter, you explain why you are qualified for the position. It should be no more than a page in length, and carefully written with no spelling, grammar or punctuation errors. The cover letter along with the resume should indicate the application for a position. The letter is not the place to discuss salary, or reasons for leaving a past job. The cover letter should be written in a positive and cheerful fashion.
See figure one below.
The second aspect to the application process is the professional resume. The resume is more nonspecific than the cover letter and can be applied to several positions with minor updates. The organization consists of a summary of your professional credentials. The purpose is to showcase the applicant's abilities to the employer, in hope that he/she may consider the applicant for an interview. When creating a resume` there is no standard format, rather use a creative approach to gain the attention of the screening committee. Although you should avoid being adorable or cunning.
A resume should at least include the following information; other credentials may be added at the applicant's discretion:
Personal data. Include your name, street address, email address and phone number where you can be easily reached so you can discuss interview details.
Education. List the name of your degree(s), your major, the name of the colleges or universities you have attended and the graduation dates. Also list all the schools that you have attended (list in reverse order). Also denote any special classes or projects you were included in such as honors or special training you may have had.
Experience. List employment starting with your most current employer and jobs previous. Give the job title, name of agency, dates of employment and job duties. It is also helpful to employers for you to add any volunteer experience that has contributed to your skill base.
Activities and interests. Denote your professional interests as well as those that go beyond social work. This may include memberships in professional organizations, your participation in clubs, offices or special interests.
References. If the job opening is asking specifically for references they should be listed on the cover letter or on a page after the resume`. The references you select to use, should be able to speak on your skills as they pertain to the position. Make sure to include the phone and email address of the people you have selected for references so that the employer can contact them.
Other information. You may want to add other information such as publications, travel experiences, and unique experiences that have impacted your skill level.
For examples of social work resumes, check out websites like http://resumezpras.tk/social-work-resume.html# or Google "social work resume example".
Upon a successful application process, you may hear back from the agency by receiving an invitation to interview. The interview typically will consist of a panel or committee of employees. The panel will ask you varied questions based on the type of position you are applying for, this may include scenarios of real possibilities on the field. To prepare for this interview, you will want to research the agency's mission and vision statements, the type of population they serve. You can achieve this knowledge by going to the agency's webpage, talking to employees, or stopping by the agency to pick up brochures on services. Finally, be prepared for inquiries about your personal and professional interests as well as your skills for specific job duties.
Licensure
Now that you are more familiar with the job processes let's move on to a vital part of working in the field, licensure. It is important to keep in mind that all states and countries are different with regulations regarding licensure for practice. The same goes for BSW and MSW criteria for licensure. The examples I am going to use is for the state of Michigan; these are the regulations that I am more familiar with, please make sure to review the laws in your area for licensure to practice.
The Michigan Board of Social Workers was created under Article 16 of Public Act 299 of 1980, as amended, the Occupational Code, to register social workers in Michigan. Public Act 11 of 2000 transferred the Board of Social Work, and its authority, to the Public Health Code, Public Act 368 of 1978, as amended.
Social Work is defined as the professional application of social work values, principles, and techniques to counseling or to helping an individual, family, group, or community to enhance or restore the capacity for social functioning and/or provide, obtain, or improve tangible social and health services.
The Public Health Code mandates certain responsibilities and duties for a health professional licensing board. Underlying all duties is the responsibility of the board to promote and protect the public's health, safety, and welfare. The Board implements this responsibility by ascertaining minimal entry level competency of health practitioners. The Board also has the obligation to take disciplinary action against licensees and registrants who have adversely affected the public's health, safety, and welfare. Chapter One also includes information on obtaining your license for social work practice.
Figure 1 
John Doe, MSW Graduate
Street address city, State zip Phone and email address
Date Written
Agency Name
Agency address
To Whom It May Concern:
I am extremely excited and interested in the Prevention Coordinator position for CMH. My experience working with clients as well as extended education has equipped me with a multitude of professional skills.
Throughout my career I have demonstrated excellent interpersonal skills such as compassion and understanding. When I saw that CMH was accepting resumes for a Prevention Coordinator, I immediately knew it would be a good fit for me. I am highly interested in helping individuals succeed. I am socially perceptive and able to demonstrate a caring and compassionate approach to people's needs. I am also proficient at communicating with staff and clients, organizing and filing paper work as well as using multiple databases that will go along with the cases presented in this field. Not only do I have a great attitude, I am very detail orientated and I am also very motivated to do anything that is necessary to improve the clients' well-being. I would prove to be an exceptional asset to your staff, and most importantly to the Team.
My interest has recently been in developing my knowledge in Mental Health and Trauma, in which I can assist those in need. I have a yearning to empower people so that they can lead better lives. Due to my knowledge and experience with serving clients, I know that I have the talent and knowledge necessary to succeed and enhance the staff in your agency. Thank you for considering me; I welcome the opportunity to introduce myself to your agency in person to discuss this collaboration.
Sincerely,
John Doe
---
What is it like to be a social worker?
Life as a social worker is never boring. One of the wonderful things about social work is that there is such a wide variety of employment possibilities. If you do not enjoy one area of social work, there is probably another area that you will enjoy. There are jobs in casework, therapy, administration, supervision, advocacy, community work, education, and other areas. Over time, many social workers move between these positions as their interests and skills levels change.
To read more about what it may be like to be a social worker, read the interview with Professor Gladden below.
Interview
Interviewer: How lead you to become a social worker?
Dr. Gladden: When I was in my undergraduate program, I worked at Degage Ministries in Grand Rapids with homeless individuals. I didn't expect to love the work as much as I did! I decided social work wa the field I should be in and went straight into my MSW degree when I finished my BA.
I: What kinds of social work have you done?
Dr. G: I have done so many different kinds of work in the last 15 years!  I started as a therapist for teens and adults who were survivors of domestic violence and sexual abuse. After that I worked with kids with autism, in therapeutic foster care, doing crisis work with adults and kids, and running a group home for adults with mental illness. One of my favorite positions was running and working on an Assertive Community Treatment (ACT) team. The ACT program works in depth with adults with severe mental illness diagnoses such as schizophrenia and Bipolar I disorders. There are therapists, caseworkers, nurses, and psychiatrists all working as a team to keep the adult safely in the community instead of in the hospital or an institution. I founded and ran a non- profit organization to support refugees in the Grand Rapids community. I have also been a social work professor for 10 years now, working to train new social workers!
I: What is a typical day for you as a social worker?
Dr. G: There is no such thing as a typical day, which is one of the things I love about social work!  I've had positions where clients came to me in the office, so that was somewhat consistent, although there were always surprises such as a crisis client coming in. When running the crisis lines and working with the refugees, I would often spend part of the day in the office and part of the day driving out to see clients. Now I spend some days teaching classes, others seeing clients, and some doing paperwork for part of the day while doing all the other activities.
I: What is your favorite thing about social work?
Dr. G: I love the feeling of making a difference in someone's life. There are many clients and students that you will work with that you have no idea what happened to them. Maybe they stopped coming in for therapy sessions without warning, or maybe the student graduates and you never even know if they are working in the social work field. But there are some that you do know about. I had a client who was a survivor of sexual abuse and sexual assault that I worked with for about a year and a half. At the end of our sessions, she wrote me a letter. In that letter, she said that I had saved her life. That may be overly dramatic, as I literally did not save her life, but that meant that to her, I made a difference. Those are the clients that keep you going.
I: What do you think makes social work unique?
Dr. G: I think social work's perspective of the person in the environment is key. Many professions look at one part of the individual, but social work looks at everything. We look at the client's mental status, where they live, where they work, what supports they have, what skills or strengths they have, and so much more!  As social workers we need to know about more than just the person. We need to know community resources. We need to know about fields as varied as economics and neuroscience. And we need to have the ability to relate to the individual. Research has shown that it is not the method that we use that makes a difference, but the relationship. We need to be able to have those helping, supportive relationships with our clients. That is also what makes social work fun!
I: What advice would you give to new social workers or social work students?
Dr. G: Take care of yourself first. You need to know yourself, your beliefs, and what makes you feel safe and fuels your passions. Have outside interests and people to give you support. You can't be there for your clients unless you take care of yourself first.
---
References
Anderson, R. E., Carter, I., & Lowe, G. R. (2008). Human behavior in the social environment a social system approach. Piscataway, NJ: Transaction.
Ashford, J. B., Lecroy, C. W., & Lortie, K. L. (2006). Human behavior in the social environment a multidimetional perspective. Belmont, CA: Thomson.
Community. (n.d.). Merriam-Webster. Retrieved from https://www.merriam-webster.com/dictionary/community
Donaldson, L. P., Hill, K., Ferguson, S., Fogel, S., & Erickson, C. (2014). Contemporary social work licensure: Implications for macro social work practice and education. Social Work, 59(1), 52-61.
Dulmus, C. N, & Sowers, K. M. (Eds.) (2012). The profession of social work: Guided by history, led by evidence. Hoboken, NJ: Wiley & Sons.
Humble, M., Lewis, M., Scott, D., & Herzog, J. (2013). Challenges in rural social work practice: When support groups contain your neighbors, church members, and the PTA. Social Work with Groups, 36(2-3), 249-258.
Johnson, Y. (1999). Indirect work: Social work's uncelebrated strength. Social Work, 44(4), 323-334.
Lee, W. (2016). Social work-business sector collaboration in pursuit of economic justice. Social Work,61(3), 209-16.
Lightburn, A., & Sessions, P. (2005). Handbook of community-based clinical practice. Cary, NC: Oxford University Press.
Lohmann, N., & Lohmann, R. A. (Eds.) (2012). Rural social work practice. New York: Columbia University Press.
Pugh, R. (2007). Dual relationships: Personal and professional boundaries in rural social work. British Journal of Social Work, 37, 1405-1423.
Lishman, J. (Ed.) (2011). Social work education and training. London: Jessica Kingsley Publishers.
Sheafor, B. W., & Horejsi, C.R. (8). (2008). Techniques and guidelines for social work practice. Boston, MA: Pearson Education.
Schilling, R., Morrish, J., & Liu, G. (2008). Demographic trends in social work over a quarter-century in an increasingly female profession. Social Work,53(2), 103-14.
Waltman, G. (2011). Reflections on rural social work. Families in Society: The Journal of Contemporary Social Services, 92(2), 236-239.
Zastrow, C. H., & Kirst-Ashman, K. K. (2010). Understanding human behavior and the social environment. Belmont, CA: Brooks/Cole.