Ainslee McVay, MSW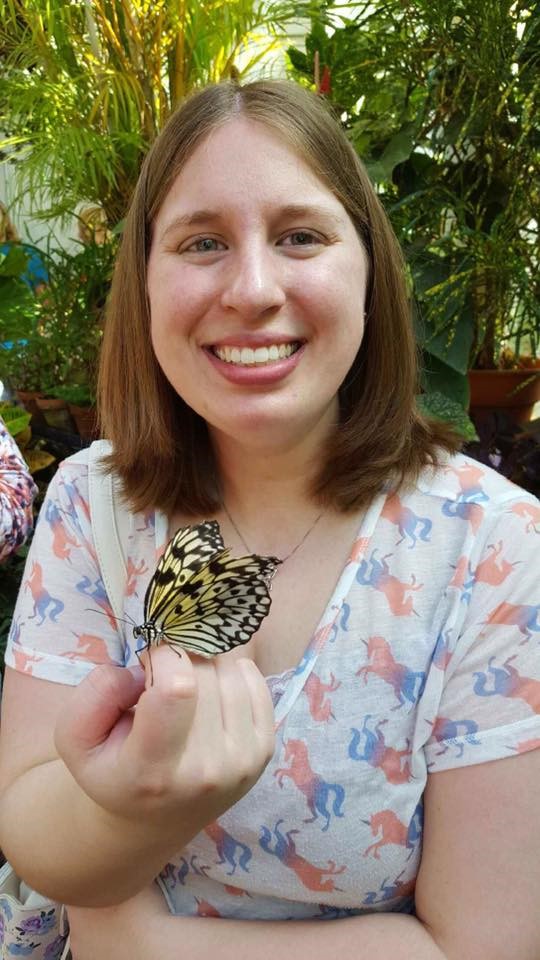 I am a recent MSW graduate at Ferris State University. I graduated from Central Michigan University with my BSW in 2016. I am from a rural community in the thumb of Michigan, but have recently moved to Lansing, Michigan. My passion is gerontology and memory care, I enjoy working with the elderly. My two field placements were in nursing home and I continue to expand on my knowledge on all fields of social work. I wrote this chapter with hope to inspire a new generation of social workers.
---
Gerontology
One of the fastest growing populations that social workers provide services to is the elderly. For social workers, the elderly offer unique challenges that are not present in other populations. This section will discuss the various aspects and challenges that social workers will encounter when working with the aging population.
Key Terms
Gerontology: the scientific study of old age, the process of aging, and the particular problems of old people.
Dementia: a chronic or persistent disorder of the mental processes caused by brain disease or injury and marked by memory disorders, personality changes, and impaired reasoning.
Geriatric: relating to old people, especially regarding their health care.(Merriam-Webster's collegiate dictionary, 1999)
The Aging Population
The biggest contributing factor to the fast-paced growth of the aging population, is the Baby Boomers. The Baby Boomers are the generation of individuals born in the years following WWII. What once was a large population of babies and children has now aged into a large population of aging and elderly individuals. With the advancement of modern medicine, people are now able to live longer than any other period in history. This aging population has posed many benefits and challenges to our society. Western culture has moved away from Eastern ideals of providing and caring for our elderly. Shifting cultural ideals has led to the rise of assisted living and nursing facilities in the United States and other parts of the world, which will be discussed later in this chapter. Social workers must be prepared to work with the ever-changing landscape of gerontology.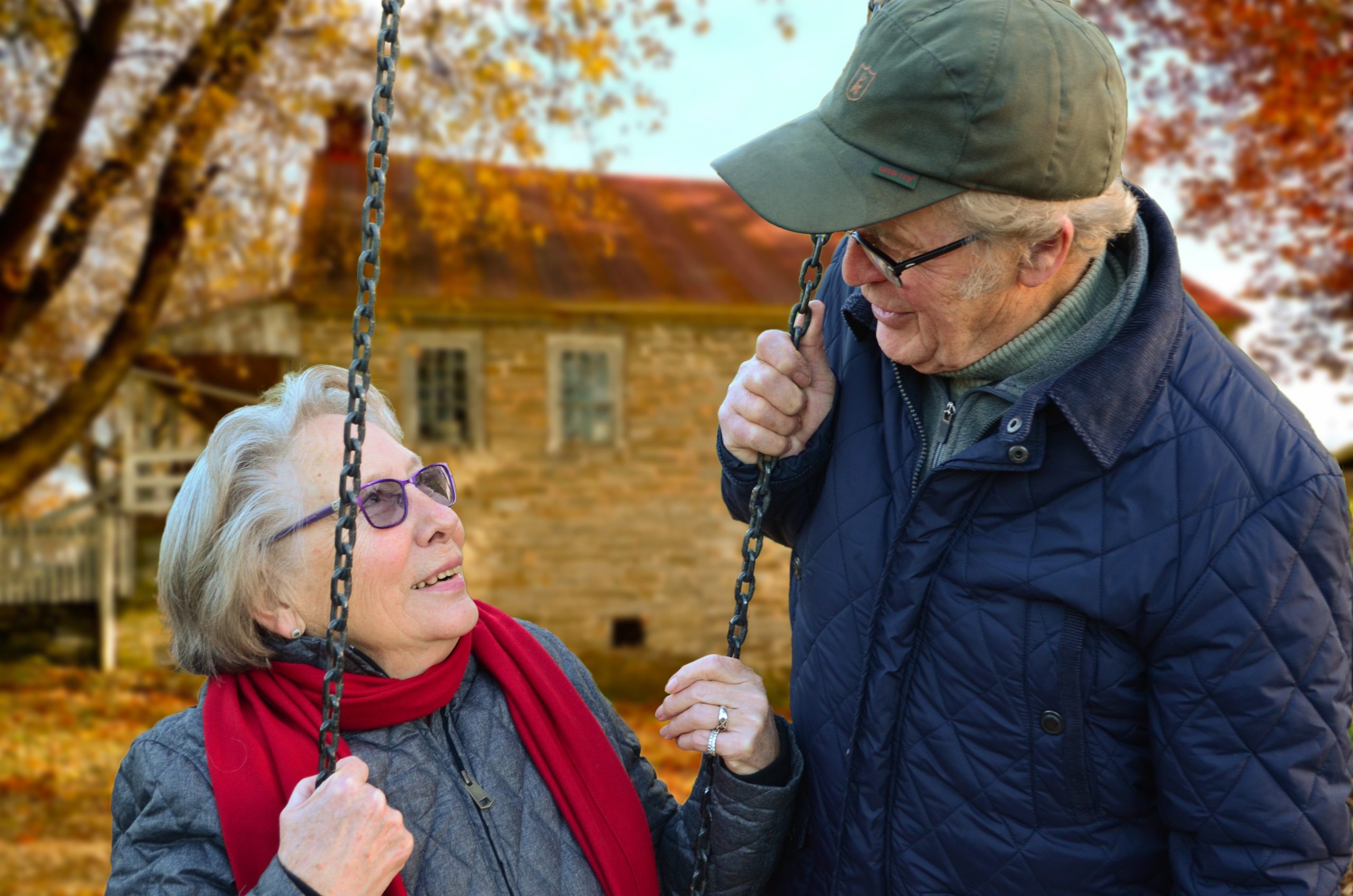 Challenges of Aging
There are many challenges that the elderly face in our society which range from medical and mental health to financial concerns. Below are some common challenges that the elderly face in this country that social workers will have to be familiar with.
Dementia and Alzheimer's Disease
Among the most common of challenges facing the elderly are medical conditions that attack cognition. Dementia and Alzheimer's Disease are the most common medical conditions that the elderly suffer from; both directly impair cognition to various levels. Dementia is a general term for loss of memory and other mental abilities severe enough to interfere with daily life. It is caused by physical changes in the brain (Alzheimer's Association, 2017). The rates of dementia are so high in the elderly that special facilities and whole units of nursing facilities are dedicated to working with those who suffer from it.
There are various forms of dementia ranging from Lewy Body Dementia to Frontotemporal Lobe Dementia. The most common form of Dementia is Alzheimer's disease. It is estimated that 60-80% of dementia cases are Alzheimer's disease (Alzheimer's Association, 2017). Each form of dementia has different symptoms and physical impact on the brain. Social workers will need to be versed on the various types of dementia and the interventions available to best address their elderly clients need.
Health Complications
Along with medical conditions that impact cognition, there are also many illnesses and diseases that impact physical health. As we age, our body begins to break down over time. Our immune systems are no longer able to fight off infections and illnesses that it could earlier in the lifespan. There are multitude of illnesses and diseases that the elderly population are more susceptible to. These health complications range from simple infections such as urinary tract infections to major diseases such as Parkinson's disease. The elderly are at a disadvantage when it comes to such diseases, as the older we get the less capable we are able to maintain health. All too often, physical health deterioration leads to elderly individuals to be placed in nursing facilities, as they can no longer care for themselves without medical professionals available around the clock.
Did You Know…
Urinary tract infections (UTIs) can cause unique symptoms in the elderly. With symptoms ranging from confusion, agitation, hallucinations, fallings, and delirium. It is due to these symptoms that some UTIs in elderly individuals are mistaken for earlier stages of dementia. (Solitto, 2016)
Mental Health
Not only are the elderly more prone to diseases that impact physical health and cognition, but the population has their own unique set of mental health concerns. There are many elderly individuals that have suffered from mental illness much of their lives. As we age, there are also mental health concerns that are a direct result of growing older. One of the most prevalent mental illnesses that the elderly face is depression. Depression is common among the elderly population due to a variety of reasons. Grief and loss are two contributing factors to elder depression. As we get older, we are subjected to a number of losses. There is the loss of loved ones through death, the loss of our physical capabilities and health, even the loss of financial independence. These series of losses can impact the mental health of the elderly.
Isolation is also a contributing factor for depression in the elderly. It does not matter if an elderly individual is living in the community, assisted living, or a nursing facility. Isolation rates for the elderly are high due to physical immobility and lack of transportation. Too often, our elderly are secluded from the rest of society, leading to feelings of loneliness and depression. Social workers working with this population must address grief, loss, and isolation with their clients to provide better mental health care.
The Cost of Aging
Another major challenge of aging is the simple cost to age. Most elderly are unemployed due to advanced age and physical health. Many live off Social Security and retirement benefits and many utilize Medicare and Medicaid for insurance. Those who live in assisted living communities or nursing facilities have a clear majority of their income allocated for their care. The cost of medications, general living expenses, and food often monopolize the fixed income of our elderly. With the constant political turmoil regarding nationwide health care, the elderly are not guaranteed health insurance in this country. These factors contribute to the rising cost of aging.
Remaining in the Community
One way to ease the growing cost of aging would be to implement support for elders so that they can stay in the community for as long as possible. Assisted living and nursing facilities are costly, even with health insurance and retirement benefits. The cost of being placed in a facility can absorb all an individual's resources. Remaining in the community for as long as possible can save both the elderly and the taxpayers' money in the long run.
However, there are potential dangers to the elderly who remain in the community. The risk of falls which can lead to life threatening complications is increased for those living in the community. According to the National Council on Aging, there are approximately 2.8 million falls a year. One fourth of elderly Americans over the age of 65 fall each year (2017). Isolation and depression rates can also increase for the elderly in the community, as lack of mobility and transportation can impede social interaction. While living in the community may seem like the most economically suited option, it can pose a risk to the elderly who need more medical assistance than the home can provide.
Caregivers
One way that the elderly can stay in the community longer is by having caregivers present in the home. Caregivers can be medical professionals, family members, or everyday individuals that provide care for the elderly in the home. Caregivers often come in the form of family such as adult children taking care of their elderly parents. Caregivers are a key role in enabling the elderly to remain in the community for as long as possible.
Caregiving is a demanding and strenuous role. Caregivers are often faced with the challenges of working outside the home while still trying to provide care. Caregivers also have to provide medical care that they may not be fully trained or competent in. Some caregivers are not suited to provide care and can pose a risk to the elderly individual. Unqualified caregivers can also be potentially dangerous, abusing their elderly charge in a variety of ways. Many caregivers do not have the proper physical, emotional, or mental support to deal with the stress that comes with the role. Lack of support can lead to feelings of burnout, resentment, and physical ailments for many providing care for the elderly.
Elder Abuse
For elders both inside facilities and outside facilities, there is a potential for abuse. While some abuse is unintentional, unfortunately there are multiple cases of elder abuse every year. Elder abuse can be committed by family members, medical staff, and anyone associating with the elderly on a regular basis.
Forms of elder abuse:
Physical abuse. Use of physical force that may result in bodily injury, physical pain, or impairment.
Sexual abuse. Non-consensual sexual contact of any kind with an elderly person.
Emotional abuse. Infliction of anguish, pain, or distress through verbal or non-verbal acts.
Financial/material exploitation. Illegal or improper use of an elder's funds, property, or assets.
Neglect. Refusal, or failure, to fulfill any part of a person's obligations or duties to an elderly person.
Abandonment. Desertion of an elderly person by an individual who has physical custody of the elder or by a person who has assumed responsibility for providing care to the elder.
Self-neglect. Behaviors of an elderly person that threaten the elder's health or safety.
(National Center on Elder Abuse, 2005)
Case Study: Gloria Fielding
Adult Protective Services (APS) received a report that Gloria Fielding, a very frail 88-year-old woman, needed care for all activities of daily living. Ms. Fielding was legally blind, extremely hard of hearing, unable to walk and suffered from dementia. She was confined to a hospital bed placed in the basement of her home by her caregiver. Ms. Fielding owned two houses. Her primary residence was so severely neglected as to be uninhabitable. The caregiver stated that the dilapidated condition of the house was the reason Ms. Fielding was moved into the basement, while the caregiver resided in Ms. Fielding's other home.
When the APS worker investigated the report of abuse, she heard yelling coming from Ms. Fielding's garage but could not gain access to the house. A neighbor offered to help the APS worker by calling the caregiver. The caregiver drove to Ms. Fielding's house and upon arriving, opened the garage door and drove her car right into Ms. Fielding's bed, knocking it with her bumper.
The basement had no furniture beside the hospital bed. The floor was littered with used hypodermic syringes. The caregiver stated that Ms. Fielding's medical doctor pre-filled the syringes and instructed her to inject Ms. Fielding whenever she requested.
Upstairs, numerous photographs of Ms. Fielding's physician were found throughout residence. The APS investigation discovered that the M.D. had received large monetary gifts from Ms. Fielding, had engaged in sexual relations with her and had recommended the caregiver to Ms. Fielding.
Despite Ms. Fielding's frailties, when the APS worker interviewed Ms. Fielding, she reported that she was being abused by her doctor and caregiver.
What to do in the event of elder abuse.
Assisted Living
As mentioned previously, one form of care for the elderly is assisted living facilities. Assisted living facilities are generally small communities or facilities that provide limited assistance for elderly individuals. Most often, elderly couples and individuals who are still in relative good health will reside in these forms of care. To the outside, assisted living facilities will often look like small apartment buildings with special features such as ramps and rails throughout the units. This forms of care often provides limited medical assistance such as having nurse aids employed to provide basic health care. Often, cleaning services and landscaping services will be provided as part of the fee.
Assisted living options offer more independence for those who reside in them, however there are other components to be considered. Some health insurance policies do not cover this form of assistance and even with health insurance, living in this form of community can be costly. Assisted living facilities are also not monitored by the State (which heavily monitor nursing facilities), thus leaving room for lack of quality and proper procedure. Assisted living facilities normally do not employ social services, for the elders who need these services they must be sought outside of assisted living services. Larger assisted living communities may contract with outside social service agencies to provide services, but rarely employ them on site.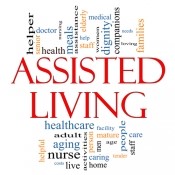 Nursing Facilities (Nursing Homes)
Nursing facilities have become a norm in our country for providing care for the elderly. They provide 24-hour medical care for those who can no longer remain in the community and need extra support than what assisted living facilities provide. Those who reside in these facilities are referred to as "residents" as most will remain in the facilities for the remainder of their lives. Many nursing facilities also provide rehabilitation services such as physical therapy, generally for those recovering from surgery or serious illness. These services are short-term and most of those who utilize them discharge back to the community.
Nursing facilities provide a wide range of services for residents. All meals and domestic services are covered by staff. There are a variety of medical professionals that are employed by these facilities such as certified nursing aids (CNAs), licensed practicing nurses (LPNs), and registered nurses (RNs). These professional provide medical care for the residents. For medical needs that are outside the scope of practice in nursing facilities, outside services are utilized. Most elderly living in nursing facilities have their expenses covered by health insurances such as Medicare and Medicaid. There are some who pay for their stay privately, but this is costly. U.S. News reported in 2013 that the general cost of living in a nursing facility $222 dollars a day for a semi- private room, which is about $81,000 per year (Mullin, 2013). The price of nursing home stays are on the rise and many cannot afford to stay in these facilities without health insurance.
Along with nursing staff, nursing facilities generally employ a large range of professions to best provide services. Social workers, dietitians, physical therapists, maintenance staff, and environmental services are just some professions outside of nursing that are employed in these types of facilities. Those professions that provide medical and mental health services work together as an Interdisciplinary Team (IDT). IDTs work collaboratively to provide the best care for each resident. The size and number of IDTs is determined by the size of the facility. One facility can have as many as five IDTs. Social workers in nursing facilities are tasked with the residents' mental health and emotional well-being. The day to day tasks of social workers in these facilities can range depending on employment, but generally have common themes. Social workers in these facilities most commonly work with residents who are experiencing depression, anxiety, grief and loss, and dementia. MSWs will also oversee psychotropic monitoring (not prescribing) and will make medication recommendations. Social workers often play a major role in nursing facilities as they help with admissions, day-to-day activities, mental health and emotional well-being, and discharge planning.
Many residents, due to cognitive impairments and health complications, are no longer able to make decisions for themselves. Those who have been declared incompetent by two medical doctors, have in place a guardians' or durable power of attorney (DPOAs). These individuals can be family, friends, or public guardian services. When one has a guardian or DPOA in place, they can no longer make medical or financial decisions for themselves. This process aims to protect residents from poor decision making.
Many interpret having a guardian or DPOA in place as having no rights of their own. This is not true. In the United States, every individual is guaranteed rights. Residents have a special Bill of Rights in place to insure they are being treated with respect and dignity. Residents who feel that their rights are being impeded upon can contact their local Ombudsman (information provided above).
Did You Know…
Nursing facilities that accept Medicaid and Medicare as funding must be certified and go through an annual State Survey as a requirement of federal law. Each state's Health Department is in charge of the process. (Nursing Home Alert, 2017)
Summary
The aging face many unique challenges. Finances, health, mental health, and political considerations must all be considered when social workers provide services to the aging population. Growing older is inevitable, however social workers can make the process smoother from those who have entered the later stages of life.
Now let's take a look at social work and people with disabilities.
People with Disabilities
There are many populations that social workers provide services for daily. One such population is People with Disabilities. Disabilities can take many forms, such as physical, cognitive, or mental illness (Centers for Disease Control and Prevention, 2016). The broad range of potential disabilities can pose many unique challenges for social workers. It is also important to note that while disabilities can be a singular occurrence for some individuals, often disabilities span across many population segments. It is common for people with disabilities to suffer from victimization, stigmatization, and segregation in our society. Therefore, all social workers no matter what area of social work they are in should knowledgeable on the types of disabilities and those who live their lives with them.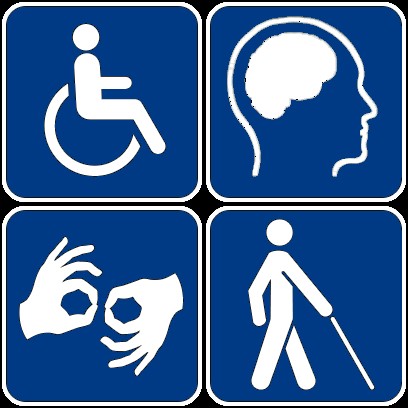 Forms of Disabilities
There are various forms of disabilities that people can suffer from. The three major forms of disabilities are physical, cognitive, and mental illness, with most disabilities falling within these three categories. To better understand disabilities, let's consider the three categories.
Key Terms
Physical Disability: a limitation on a person's physical functioning, mobility, dexterity or stamina.
Cognitive Disability: a generalized disorder characterized by significantly impaired cognitive functioning and deficits in two or more adaptive behaviors that appears before adulthood.
Mental Illness: a wide range of mental health conditions — disorders that affect mood, thinking and behavior.(Merriam-Webster's collegiate dictionary, 1999)
Physical Disabilities
Physical disabilities can take many forms and can occur at any time in an individual's life. Many physical abnormalities can occur before a person is born, developing in utero. Known as congenital disorders and most commonly referred to as birth defects, these impairments can take many forms. Some can be a minor as a birth mark or as severe as a missing limb or internal abnormalities (Nemours, 2017). When a birth defect proves to be severe and long lasting, it has the potential to develop into a disability. Infants born with missing limbs or improperly developed physical traits will often grow to have a physical disability. Some physical birth defects can be corrected or improved with medical technology, such as surgeries to correct cleft palates; however there are many physical birth defects that cannot be corrected potentially leading to a physical disability.
There are also physical disabilities that occur after birth at any time in an individual's life. Major accidents are the most common cause of physical disabilities after birth. Car accidents are a common accident that can cause physical disabilities at any time in life. Car accidents can lead to minor injuries, but in severe cases can cause lifelong physical disabilities such as severed limbs and brain injuries (Disabled World, 2015). Military personnel are also at high risk of procuring physical disabilities through outside means. War can lead to various physical disabilities due to military engagements. The most recent military conflicts have led to high numbers of physical disabilities resulting from IEDs (Intermittent Explosive Devices) which have caused loss of limbs and traumatic brain injuries.
Physical disabilities can impact individuals in a variety of ways. Depending on the nature of the physical impairment individuals may be limited on where they can travel, the type of employment they can procure, and even their personal relationships. Social workers must be prepared to not only address the physical limitations that a physical disability can pose, but also the emotional impact that one may have on a client. Working with clients who have a physical disability can be a unique and rewarding experience. Each client will require an individualized approach, as not everyone who has a physical disability will cope in a uniformed way.
Cognitive Disabilities
Cognitive disabilities, also known as intellectual disabilities, are other forms of disabilities that social workers will encounter in the field. There are many types of cognitive disabilities that can vary in severity.
Some common types of cognitive disabilities are:
Autism
Down Syndrome
Traumatic Brain Injury (TBI)
Dementia
Dyslexia
ADHD
Learning Disabilities
Cognitive disabilities, like physical disabilities, can be present at birth. Cognitive disabilities at birth can be almost impossible to distinguish and usually begin to present in early childhood. Some indicators of cognitive disabilities can be present in infancy, such as the infant failing to meet certain milestones or presenting with unusual symptoms such as lack of sleep and inconsolable crying. While these indicators can be present, it is often difficult for medical professionals to diagnose cognitive disabilities in infants and toddlers.
Most cognitive disabilities are diagnosed in childhood and early adolescence. There are several assessments that can be conducted to determine the presence of a cognitive disability. While many medical professionals may suspect a cognitive disability, most often patients are referred out to have the appropriate assessments completed. Once a diagnosis is made there are several forms of therapy that can be performed depending on the type of cognitive disability.
Even with the advancements in medical technology, unfortunately there are no "cures" for cognitive disabilities. While various therapies and some medications can help improve cognition and stall deterioration in some, there is no way to fully heal the cognitive disability. Cognitive disabilities can impact individuals on many levels, from employment to personal relationships. Depending on the severity of the cognitive impairment, some individuals may never be able to live independently or function in mainstream society. Social workers working with this population must be prepared for the diversity within and the individual challenges faced by those with cognitive disabilities.
Mental Illness
While many may not consider mental illness to be a category of disability, there are several mental illnesses that impact an individual's life in such a way that it can be classified as a disability. Mental illnesses such as Schizophrenia, Borderline Personality Disorder, and Bipolar Disorder can be so severe that an individual's everyday life is impacted. When a mental illness impairs an individual's ability to function, it can be considered a disability.
For some mental illnesses, medication can help alleviate symptoms. This is especially true regarding disorders such as Schizophrenia and Bipolar disorder. While there is no cure for these disorders, medication in combination with behavioral therapies can reduce the symptoms. However, there are some mental illnesses that even with medication and therapy can still make coping difficult. Agoraphobia is one disorder that can severely impact everyday functions, to the point where the individual may not even be able to leave their home due to anxiety.
Mental illnesses in themselves can be considered disabilities when they impact an individual's life to the point of impairing functioning. Mental illnesses can also contribute to other health concerns and behavioral symptoms that greatly impact lives. For more information on mental illness please see Chapter 10: Mental Health and Substance Use.
Did You Know…
Agoraphobia consists of an individual experiencing marked anxiety in at least two of the following: using public transportation, being in open spaces, being in enclosed spaces, standing in line or being in a crowd, being outside of the home alone. (DSM-5, 2013, p. 217)
The Americans with Disability Act (ADA)
The Americans with Disability Act (ADA) was put into place in 1990. It guarantees equal rights for those with disabilities in the United States. It prohibits discrimination against those with disabilities "in all areas of public life, including jobs, schools, transportation, and all public and private places that are open to the general public" (ADA National Network, 2017). While this policy has created great advancements for those with disabilities, especially in education and employment, discrimination still takes place on a daily basis in our country.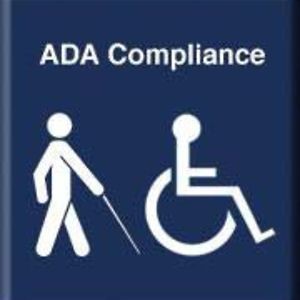 Youth with Disabilities
As mentioned previously in this chapter, the age of diagnosis of disabilities can vary depending on the type of disability and potential origin. Most cognitive disabilities such as learning disabilities and autism are diagnosed in early childhood. Symptoms can vary in type and severity, the less severe generally being observed later. Children who are diagnosed with any type of disability face many challenges. Physical disabilities are often able to physically seen, therefore being diagnosed much sooner. Cognitive disabilities and mental illnesses do not manifest in a physical manner, therefore leading to later diagnosis. Parents, caregivers, and teachers are often the first to notice symptoms of a cognitive disability and/or mental illness. While cognitive disabilities have standard procedures for diagnosing, mental illnesses in children can often be difficult to diagnose. Many mental health professionals may be hesitant to make a mental illness diagnosis for a young child, as the brain is just beginning to develop and symptoms can vary.
The K-12 Education System
For cognitive disabilities and mental illnesses, the K-12 education system can pose particular challenges and resources for children. Depending on the geographic area, children with disabilities may find either a helpful system with resources or an overtaxed system with an inability to adequately help.  
Higher Education System
The higher education system can also pose some unique challenges for people with disabilities. While many universities and community colleges have disability accommodations, the quality of these accommodations can vary depending on the institution. For many with physical disabilities, colleges and universities can be difficult places to maneuver – literally. There have been instances of universities failing in snow removal so that those who require mobility assistance such as wheelchairs are not able to traverse the campus. There have also been accounts of buildings being poorly designed so that doorways are not easily accessible for those who are not able to walk.
Accommodations for those with cognitive disabilities can also vary depending on the institution. Many higher education institutions have made efforts to be inclusive for those with cognitive disabilities, per ADA requirements. Most offer accommodations for those who qualify such as tutoring, alternate exam areas to allow for more time and individuals who are dedicated to helping those with cognitive disabilities succeed. People with cognitive disabilities in the higher education system most often have resources available to them provided by the institution, which is a change from the past, where even fifty years ago they would not have been accepted into the system.
The Workplace
For people with disabilities, the workplace can present certain difficulties. Discrimination in the work place for people with disabilities is unfortunately all too common. No matter what form of disability, employers can be quick to judge an individual's abilities based solely on their disability. This is most common with physical and cognitive disabilities as they are more visible. Those with mental illness will also face discrimination in the work place as employers may see them as "too challenging" to employ. Some discrimination can be unintentional as well. Employers may make unnecessary accommodations for their employees with disabilities or may conduct themselves in a manner that is unintentionally condescending. Discrimination in the workplace can be both intentional and unintentional (Workplace Fairness, 2017).
While some employers can be hesitant or outright refuse to hire people with disabilities, others do not share such reservations. For employers who hire people with disabilities, accommodations must be made at times. The ADA requires that all public buildings be wheelchair accessible and many businesses have made great strides towards that goals. For those with cognitive disabilities and mental illnesses, accommodations can be made to make employment more inclusive such as training for other employees and trying to be educated on the topic.
Health insurance is a major factor for employers when hiring people with disabilities. Many employers may be hesitant to hire people with disabilities due to their health insurance provider. Some health insurance companies offer less coverage, some do not even offer mental health services in their packages. This could influence whether people with disabilities will be hired at certain workplaces, as the health insurance coverage may not be adequate to cover specialized medical care.
Aging with a Disability
As stated in the Gerontology portion of this chapter, aging with a disability can pose particular challenges. Often as those with disabilities begin to age, the familial caregivers become unable to provide care or pass away. This leads many with more severe disabilities to being placed in assisted living facilities, adult foster care, or nursing facilities. Nursing facilities provide around the clock medical care; however assisted living facilities and adult foster care homes do not.
Health insurance is also a major issue for those aging with a disability. For some, health insurance can be easily obtained. Medicaid and Medicare are the two main health insurances utilized by the aging. With the current political climate, it is unsure how available these resources will be for those with disabilities or what services they will provide. Social workers must be ready to contend with an ever changing political landscape of the country.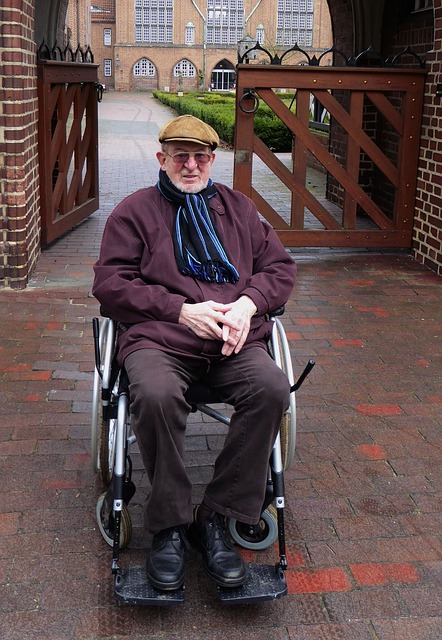 Abuse and Neglect
People with disabilities, like any other section of the population, are at risk for abuse and neglect. For children with disabilities, any suspected neglect or abuse should be reported to your local Child Protective Services. For adults with disabilities, any suspected abuse or neglect should be reported to your local Adult Protective Services.
Case Study: Carolyn Grant
Case Study: Carolyn Grant
Carolyn is 21-years-old, and autistic with moderate intellectual disabilities. She attends a special school program to assist with her disabilities. On a recent field trip, Carolyn's teacher left her and two male students unsupervised in the school van for a brief period of time. While the teacher was gone, one of the young men took Carolyn's shirt off, fondled her bare breasts, and took a picture of them. When the students returned to school, he showed the pictures to other students. Carolyn told her mother about what happened and her mother contacted APS for help.
What to do in the event of abuse/neglect for children with disabilities
What to do in the event of abuse/neglect for adults with disabilities
Summary
People with disabilities face challenges in modern society that other population segments do not experience. With the various and sometimes limited resources offered, social workers must know how to navigate a system to better provide for their clients. With the rising cost of health care and an ever changing political environment, social workers are tasked with advocating and serving those in the population who may not be able to do so themselves. Both people of advanced age and people with disabilities are valuable contributing members of our world and as social workers we must stand to make a better future for all.
---
References
ADA National Network. (2017). What is the Americans with Disabilities Act (ADA)?  Retrieved from https://adata.org/learn-about-ada
Alzheimer's Association. (2017). Alzheimer's and dementia. Chicago: Alzheimer's Association National Office.
American Psychiatric Association. (2013). Diagnostic and statistical manual of mental disorders: DSM-5. Washington, DC: American Psychiatric Association.
Centers for Disease Control and Prevention (CDC). (2016). Disability overview: Impairments, activity limitations, and participation restrictions. Retrieved from https://www.cdc.gov/ncbddd/disabilityandhealth/disability.html
Disabled World. (2015). Accidents and disability information: Conditions and statistics. Retrieved from https://www.disabled-world.com/disability/accidents/
Kids Health. (2017). Birth defects. Retrieved from http://kidshealth.org/en/parents/birth-defects.html
Merriam-Webster's collegiate dictionary (10th ed.). (1999). Springfield, MA: Merriam-Webster Incorporated.
Mullin, E. (2013, Feb 26). How to pay for nursing home costs: Medicare, Medicaid, and other resources can help minimize the cost of long-term care. U.S. News and World Report. Retrieved from http://health.usnews.com/health-news/best-nursing-homes/articles/2013/02/26/how-to-pay-for-nursing-home-costs
National Adult Protective Services Association. (2017). Abuse case studies. Retrieved from http://www.napsa-now.org/about-napsa/success/abuse-case-study/
National Center on Elder Abuse. (2005). Elder abuse prevalence and incidence. Washington, DC: National Center on Elder Abuse.
National Council on Aging. (2017). Fall prevention facts. Retrieved from https://www.ncoa.org/news/resources-for-reporters/get-the-facts/falls-prevention-facts/
Nursing Home Alert: Abuse and Neglect Lawsuit Resource. (2017). State Surveys. Retrieved from http://www.nursinghomealert.com/state-nursing-home-surveys
Sollitto, M. (2016). Urinary tract infections in the elderly. Retrieved from https://www.agingcare.com/articles/urinary-tract-infections-elderly-146026.htm
Workplace Fairness. (2017). Disability discrimination. Retrieved from https://www.workplacefairness.org/disability-discrimination