List the four common types of group presentations
Discuss techniques for coordinating a group assignment
Plan speech organization for the intended audience
Practice effective group delivery
Imagine you have been assigned to a group for a project requiring a presentation at the end. "Now is the busiest time in my schedule and I do not have time to fit all these people into it," the voice in your head reminds you. Then you ask the question: "Is there ever a non-busy time for assembling a group together for a presentation ?" These thoughts are a part of a group presentation assignment. The combined expertise of several individuals is becoming increasingly necessary in many vocational (related to a specific occupation) and avocational (outside a specific occupation) presentations.
Group presentations in business may range from a business team exchanging sales data; research and development teams discussing business expansion ideas; to annual report presentations by boards of directors. Also, the government, private, and public sectors have many committees that participate in briefings, conference presentations, and other formal presentations. It is common for group presentations to be requested, created, and delivered to bring together the expertise of several people in one presentation. Thus, the task of deciding the most valuable information for audience members has become a coordination task involving several individuals. All group members are responsible for coordinating things such as themes, strong support/evidence, and different personalities and approaches in a specified time period. is defined in the dictionary as harmonious combination or interaction, as of functions or parts.
This chapter focuses on how the group, the speech assignment, the audience, and the presentation design play a role in the harmonious combination of planning, organization, and delivery for group presentations.
Preparing All Parts of the Assignment
In group presentations, you are working to coordinate one or two outcomes—outcomes related to the content (product outcomes) and/or outcomes related to the group skills and participation (process outcomes). Therefore, it is important to carefully review and outline the prescribed assignment of the group before you get large quantities of data, spreadsheets, interview notes, and other research materials.
Types of Group Presentations
A key component of a preparation plan is the type of group presentation. Not all group presentations require a format of standing in front of an audience and presenting. According to Sprague and Stuart (2005), there are four common types of group presentations:
A structured argument in which participants speak for or against a pre-announced proposition is called a . The proposition is worded so that one side has the burden of proof, and that same side has the benefit of speaking first and last. Speakers assume an advocacy role and attempt to persuade the audience, not each other.
The is essentially a question-and-answer session. One or more experts may be questioned by a panel of other experts, journalists, and/or the audience.
A consists of a group of experts publicly discussing a topic among themselves. Individually prepared speeches, if any, are limited to very brief opening statements.
Finally, the is a series of short speeches, usually informative, on various aspects of the same general topic. Audience questions often follow (p. 318).
These four types of presentations, along with the traditional group presentation in front of an audience or on-the-job speaking, typically have pre-assigned parameters. Therefore, all group members must be clear about the assignment request.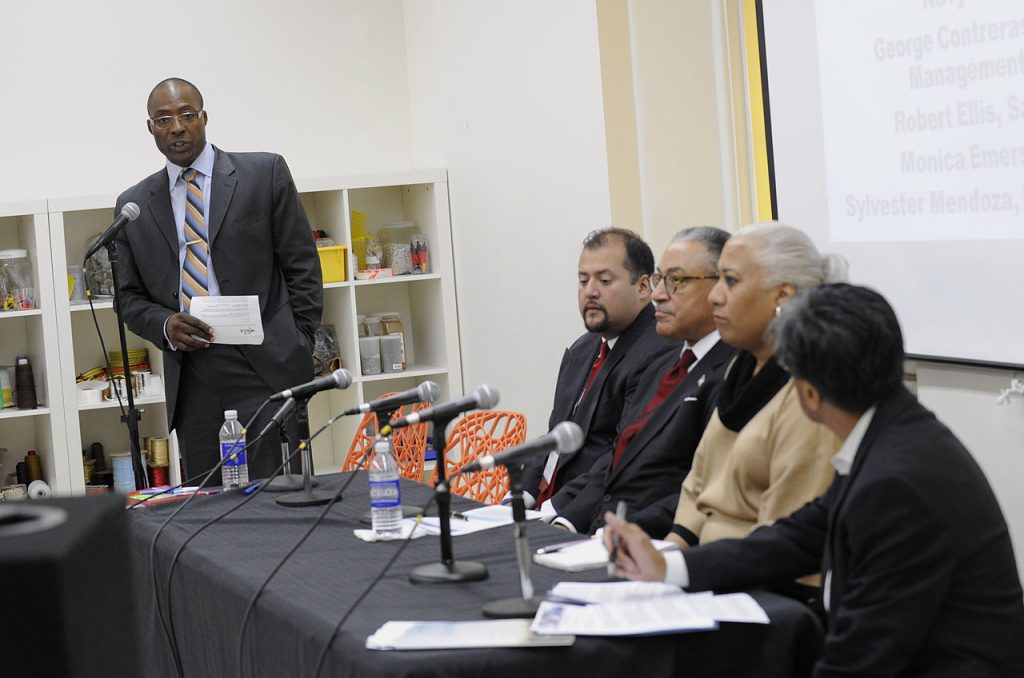 Establishing Clear Objectives
For the group to accurately summarize for themselves who is the audience, what is the situation/occasion, and what supporting materials need to be located and selected, the group should establish clear objectives about both the process and the product being assessed.
Assessment plays a central role in optimizing the quality of group interaction. Thus, it is important to be clear whether the group is being assessed on the product(s) or outcome(s) only or will the processes within the group—such as equity of contribution, individual interaction with group members, and meeting deadlines—also be assessed. Kowitz and Knutson (1980) argue that three dimensions for group evaluation include (1) informational—dealing with the group's designated tasks; (2) procedural—referring to how the group coordinates its activities and communication; and (3) interpersonal—focusing on the relationships that exist among members while the task is being accomplished. Groups without a pre-assigned assessment rubric may use the three dimensions to effectively create a group evaluation instrument.
The group should determine if the product includes both a written document and an oral presentation. The written document and oral presentation format may have been pre-assigned with an expectation behind the requested informative and/or persuasive content. Although the two should complement each other, the audience, message, and format for each should be clearly outlined. The group may create a product assessment guide (see Table 1). Additionally, each group member should uniformly write down the purpose of the assignment. You may think you can keep the purpose in your head without any problem. Yet the goal is for each member to consistently have the same outcome in front of them. This will bring your research, writing, and thinking back to focus after engaging in a variety of resources or conversations.
Once the assignment has been coordinated in terms of the product and process objectives, type of presentation, and logistics, it is important for the group to clearly write down the agreed outcomes. Agreed outcomes about the product include a that reflects an agreement with the prescribed assignment (i.e. "at the end of our group presentation the audience will be informed or persuaded about the prescribed assignment"). It also includes the key message or thesis to be developed through a , a full-sentence outline of virtually everything the speaker intends to say. The outline allows the speakers to test the structure, the logic, and persuasive appeals in the speech (DiSanza & Legge, 2011, p. 131).
Table 1: Sample Product Assessment Guide:
Accuracy: 

Did we edit and proofread to eliminate redundancy, grammatical, spelling, and/or punctuation errors in all pieces including PowerPoint?

Approach: 

Is the tone appropriate to the purpose, audience, and content?

Clarity:

Is the central purpose clearly stated and maintained as the focal point?

Development:

Is the material arranged in a coherent and logical sequence?

Style:

Did we use action verbs, active voice, and correct MLA or APA style?
Logistics for Group Members
As a group, be very clear about the length of your presentation and its preparation. The length of the presentation refers to your time limit, and whether there is a question and answer period involved. Assignment preparation may or may not have a prescribed deadline. If the assignment does not have a deadline, then set one as a group. If there is a deadline, then the group begins by creating a schedule from the final deadline. As a group, create an action timetable explicitly listing all processes and outputs, as well as communication update points.
As a group, decide the best way to leave enough time in the end to put all the pieces together and make sure everything is complete. If there is a written document, it should be completed prior to the oral presentation rather than at the same time. As a group, realize not everyone may work off a physical calendar. Thus, do not hesitate to require each member to write down all deadlines.
Next, the group can strategically add meeting dates, times, and venues to the action timetable. A meeting is a structured conversation among a small group of people who gather to accomplish a specific task (Beebe & Mottet, 2010). For group presentations, meetings do not always include the entire group. So a schedule of who meets with whom and when is useful for planning work and agendas. In addition, all meetings do not serve the same purpose. For example, informational meetings may be called simply to update all group members; solicitation meetings are called to solicit opinions or request guidance from group members; group-building meetings are designed to promote unity and cohesiveness among group members; and problem-solving meetings result in making decisions or recommendations by the time the meeting convenes.
Once the group is unified about the assignment objectives and time frame, it is vital to predetermine the type of note-taking required of each group member (which may vary) and the variety of information exchange. The more systematic a group is in these two areas, the more unified the process and the product. The system begins with each group member writing down the message, specific purpose, and central ideas for the group presentation. If these are still to be determined, then have each group member identify the areas of background information needed and basic information gathering. Next, simply create a general format for note-taking—whether typed or handwritten and what types of details should be included especially sources. Also with the increasing use of electronic databases be very clear on when related articles should be forwarded to group members. The email inbox flooded with PDF files is not always a welcome situation.
The group should be clear on the explicit requirements for locating recent, relevant, and audience-appropriate source material for the presentation. All of this leads to the foundation of clearly defining the responsibilities of each group member. All tasks should be listed, given deadlines, and assigned people. A means for tracking the progress of each task should be outlined. The group should be clear on what are individual, joint (involving more than one group member), and entire group tasks. Throughout the entire process, all group members should be supportive and helpful but should not offer to do other people's work.
Organizing for Your Audience
Organizing for your audience relates to how the gathered content can be best arranged for them. According to Patricia Fripp (2011), a Hall of Fame keynote speaker and executive speech coach, any presentation can be intimidating but the key is to remember "your goal is to present the most valuable information possible to the members of the audience" (p. 16). Now what you think is most valuable and what the audience thinks is most valuable must be coordinated because of differences in perception (the process by which we give meaning to our experience). Therefore, organizing for your audience is focused on content, structure, packaging, and human element—not for you, not for the assignment, but for the audience. A customized plan of organization will assist your group in creating relevant messages that satisfy others' personal needs and goals (Keller, 1983).
Content
Audience members are interested in your expertise that has been developed from solid research and preparation. Audience members may have expectations about what foundational literature and key sources should be contained within your presentation. Therefore as a group, you need to go beyond providing a variety of supporting material within your presentation to considering who will be present, levels of expertise, and their expectations. In general, organizing the content should be focused on usage, knowledge levels, and objectives. First, usage refers to how audience members expect to use your presentational content which will help the group transform ideas into audience-centered speech points. Second, knowledge level means the audience's knowledge level about the topic within the audience which assists the group in developing supporting material for the entire audience. Third, the objectives are linked to how the content serves the audience's needs and assists the group in being intentional about helping the audience see the reason for their involvement and receive value for the time they devoted to attend. Overall, the content is coordinated in a way that keeps at the forefront who the decision-makers are and what specifics they need to know, would be nice to know, and do not need to know.
Structure
Next professionally packaging a presentation for the audience deals with the structure or how you arrange points. The structure takes into consideration a strong opening, logical order, relevant key points, conciseness, and use of supplementary visual aids. In addition, the linking of points involves conversational language and the appropriate use of acronyms and technical jargon for inclusion or exclusion. The focus is geared to the perception of trustworthiness. Three strategic questions to answer include:
What qualities as a group will demonstrate your trustworthiness to this audience?
What content order needs to be achieved to give a consistent perception of fairness?
What content requires repeating and how should that be achieved—through comparisons, examples, illustrations, etc.?
Packaging
The packaging of successful group presentations revolves around the type of relationship with the audience, the division of time, and enthusiasm. An important dynamic of group presentations is for your group to know if audience members will be required to give an internal presentation or briefing from your presentation. As a group, know if you are packaging a one-time presentation, bidding for a long-term relationship, continuing a relationship for offering expertise, or if the presentation is tied to internal pressures to performance appraisals. Such knowledge will aid your group in developing talking points which can be re-presented with accuracy.
The type of presentation will help you divide the time for your presentation. The majority of the time is always spent on the body of the speech. A typical 30-minute speech might be divided into four minutes for the introduction, ten minutes for the body, and four minutes for the conclusion. The remaining 12 minutes is for the audience to ask questions, offer objections, or simply to become part of the discussion. It is important to leave enough time for the audience to contribute to the intellectual content. Therefore, always design group presentations with the intent not to run out of time before the audience can participate. All group presentations should have enthusiasm. Group members should be enthusiastic about the audience, message, and occasion. Planned enthusiasm should play a role in creating the introduction, conclusion, and body of your presentations. The consistent use of enthusiasm can be planned throughout the speech outline.
Human Element
Now it is time to focus on compatibility. As a group, consider what will it take to get this audience to pay attention to your presentation. Answer questions such as:
What can your group do to develop an introduction, transitions, and conclusions in a way to connect with this audience?
What types of stories are common or relatable to this audience?
What are the attitudes, beliefs, and values of this audience?
Delivering Your Presentation as One
By completing the other levels of coordination, the group will have decided on the key message, thoroughly researched the supporting material, developed logical conclusions, and created realistic recommendations. Therefore all that stands between you and success is the actual presentation—the vehicle that carries the facts and the ideas to your audience. Here it is important to recognize that if an assignment required both a written document and an oral presentation then be sure one effectively complements the other. Although you can reference the written document during the oral presentation, the oral presentation should be planned with the thought in mind that not everyone is given the written document. Therefore, the oral presentation may be the only content they receive. Since you will not always know who receives the written document, it is best to coordinate the presentation as if no one has the full written document, which can serve as a reference tool for gaining content requiring further explanation or accessibility to detailed information. At the same time, if the entire audience is provided written material keep in mind different decision-makers may be in the audience. For example, the creative director may be only interested in your creative concepts, whereas a vice president of finance may be only interested in figures.
The presentation preparation primarily focuses on your group's ability to develop a clear plan and execution of delivery. A delivery plan includes essential elements such as (1) purpose, (2) oral content, (3) dress, (4) room, (5) visuals, (6) delivery, and (7) rehearsal to ensure that the group presentation is both captivating and useful to your audience, as well as worth their time.
Purpose
Group members should keep at the forefront of their minds the answer to the question "Was the general purpose—to inform or to persuade—achieved?" As a group, practice keeping the purpose of the presentation explicit for the audience. The purpose should never become hidden during the presentation. Each group member's awareness of the purpose is important in maintaining the right kind of delivery. It is possible to have great content for a presentation and miss the entire purpose of the presentation. For example, say your group had been asked to do a presentation about Facebook and how it could be used in the financial industry. You could take an informative or persuasive approach. However, if the audience—banking professionals—attends a presentation where the content is focused on Facebook rather than having a focus on its use in the financial industry, then the purpose was not achieved.
The delivery plan will help you evaluate if the purpose of the presentation is clearly aimed at the primary audience. In addition, the group can determine when and how clearly they are articulating the explicit purpose of the presentation. The purpose is complemented by a clear preview, the audience members' awareness of what decisions are at issue, and the audience's desire to get important information first.
Oral Content
Up to this point the majority of the group's engagement with the content has been in terms of reading and writing. It is time to orally interact with the selected content to ensure that it has been developed for this audience, properly structured, and clearly articulated. The delivery plan is a time to evaluate word choice, idioms, and antidotes. When working with this content, make sure that it is suited to the purpose, and that the key message is explicit so the audience remembers it well.
The introduction of group members, transitions, and internal summaries are all important elements of the delivery plan. A proper introduction of group members and the content will not happen automatically. Therefore, it is important to practice it to determine if introductions fit better at the beginning of the presentation, if names need to be emphasized through the wearing of name tags, or if names are better used as a part of transition content. The use of name only may not be effective in some speaking situations. Therefore, the group needs to determine what a proper group member introduction includes beyond the name. Plus, be consistent; that is, determine if everyone is using first name only or full name, do they need to know your positions, some background, or can you simply state it in a written format such as a team resume. Speech content is not useful if the audience does not accept your credibility.
Dress
As in all presentations, an awareness of your physical appearance is an important element in complementing the content of your speech. Do not hesitate to talk about and practice appropriate dress as a group. It is important to look like a group. Really consider defining a group's speaking uniform by deciding how formal or informal the dress code is.
As a group, the overall question you want to be able to answer is: Did our dress provide an accurate first impression not distracting from the content? So what kinds of things can be distracting? The most common are colors, busy patterns, and large or clinking jewelry. As a group determine what type of dress is effective in coordinating your group's credibility. It is important to take into consideration cultural, occupational, and regional norms. In addition, it is important to think about branding choices. Often groups want to brand themselves for the audience. It is not necessary to mimic your audience. For example, a sales presentation to cranberry association members may entice a group to wear red. However, the cranberry association may not be the only sale your group needs to make so you will be forced to ask the question: Will each sales presentation audience determine the color we accent in dress? In short, do not let the speaking occasion brand you. Simply know what is considered professional for this presentation. You have spent a lot of time on preparing the content for this audience so do not detract from it.
Facilities
It is not always feasible to practice your delivery in the actual room where you will deliver your speech. However, it is extremely important that you actively plan your delivery for the room by recreating the speaking environment. If prior access to the room is not available, then you will need to do your planning by asking a series of questions of the presentation planner. Some common things to find out include the size of the room; if a projector is available and its location within the room; is there a platform and/or a stationary lectern; is there a sound system and how many microphones; where the group will be seated before being introduced; will the presentation be recorded; what is the availability of the room in advance of the presentation; and what is the number of seats and seating arrangement so the group can plan for the zone of interaction.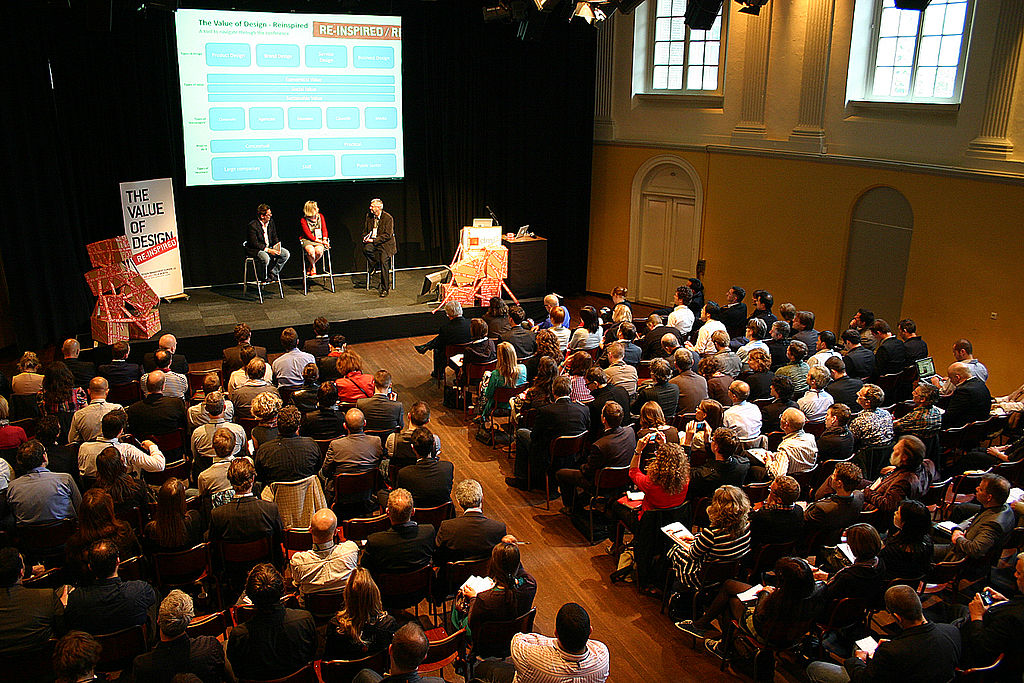 Visuals
The term visuals refers to both non-technology visual aids (handouts, posters, charts, etc.) and presentation technology. Visuals should not appear as though several individuals made them but rather as uniform to the group's presentation. All visuals should blend smoothly into the speech. All group members should be clear on what visuals or documents were pre-requested (so you do not eliminate them as unnecessary during rehearsal). Many times it is better to simply project or display visuals. At other times, visuals may need to be assembled in a presentation packet for all audience members. Bohn & Jabusch (1982) suggest that there are several researched-based reasons why visual aids enhance presentations including (a) enhanced understanding—helps audience comprehend what they hear and see; (b) enhanced memory—serves as a visual reinforcement; (c) enhanced organization—visually displays your organizational strategy; (d) enhanced attention—grabs and maintains audience interest; and (e) enhanced sequencing—shows rather than describes.
Delivery
The four modes of delivery—memorized, impromptu, manuscript, and extemporaneous—are all valuable in group presentations. However, the most common mode of delivery is extemporaneous. Earlier in the chapter, developing a script was discussed. The step of transforming the script into a —an abbreviated version of the preparation outline (DiSanza & Legge, 2011)—is a significant part of planning delivery. The ultimate goal is to figure out how the group can be confident that the entire presentation stays together and does not just exist in pieces. The delivery outline may go as far as to stipulate vocal and gesture instructions. The delivery outline is not created to be read from, therefore, the group also should determine how speaker notes will be used. The delivery outline should be provided to every group member so everyone is familiar with the entire presentation. It is important to set up contingency plans for who will present content if someone is absent on the day of the presentation—the presenter who gets stuck in morning traffic or the professional who had a flight delay.
The key is for all group members to remain conversational in their delivery style. This may be best achieved by utilizing effective delivery strategies such as appropriate gestures, movement, and posture; appropriate facial expressions including eye contact; and appropriate vocal delivery—articulation, dialect, pitch, pronunciation, rate, and volume. Group members should evaluate each other on audibility and fluency.
Rehearsal
Rehearsals are for the final polishing of your presentations. It is a time to solidify logistics of how many group members are presenting, where they will stand, and the most appropriate transitions between each speaker. Group members should grow more comfortable with each other through rehearsals. A key aspect of polishing involves identifying gaps in content and gaining feedback on content (oral and visual), style, and delivery. The rehearsals are a good time to refine speaker notes and to practice the time limit. The number of scheduled rehearsals is dependent on your group and the amount of preparation time provided. The most important element for the group is to adapt their rehearsal timetable based on an honest evaluation of the speaking skills represented within the group.
The only part of a group presentation that you may not be able to rehearse is responding to the actual audience members' questions and objections. However, you can anticipate the types of questions and practice a simple strategy of how you will respond—repeating the question, stating who from the group will respond, and answering succinctly. Four of the most common types of questions are follow-up questions; action-oriented questions focused on what would you do if; hypothetical questions focused on different scenarios; and information-seeking questions. A primary way to practice is to think of at least three questions you would like to answer, prepare the answer, and practice it during rehearsal(s).
Conclusion
The foundation of a group presentation is constructed from all the guidelines you use in an individual presentation coupled with additional strategies for working effectively with others. Group presentations primarily entail group communication, planning, organization, and delivery. Effective groups communicate about interaction roles, decision-making, and conflict resolution. Such communication helps the group reflect on group dynamics, customize communication for this speaking group, and establish a unified commitment and collaborative climate.
Review & Reflection Questions
How might a group presentation be different than presenting individually?
In preparing for a group presentation, what are some key questions and considerations for your group?
How can you ensure your group presentation is effective and appears 'as one'?
References
Beebe, S.A. & Mottet, T.P. (2010). Business and professional communication: Principles and skills for leadership. Allyn & Bacon.
Bohn, E. & Jabusch, D. (1982). The effect of four methods of instruction on the use of visual aids in speeches. Western Journal of Speech Communication, 46, 253-265.
DiSanza, J.R., & Legge, N. J. (2011). Business and professional communication: Plans, processes, and performance (5th ed.). Pearson.
Fripp. P. (2011). 9 timely tips for pre-presentation preparation. American Salesman, 56, 13- 16.
Keller, J.M. (1983). Motivational design of instruction. In C.M. Reigeluth (Ed.), Instructional design theories: An overview of their current status (pp. 383-434). Lawrence Erlbaum.
Kowitz, A.C. & Knutson., T.J. (1980). Decision making in small groups: The search for alternatives. Allyn and Bacon.
Sprague, J. & Stuart D. (2005). The speaker's handbook (7th ed.). Thomson Wadsworth.
Authors & Attribution
This content comes from the introduction, "Preparing All Parts of the Assignment" and "Delivering Your Presentation as One" written by Jennifer F. Wood, Ph.D., in Chapter 18 Group Presentations. from the Public Speaking Project. This content is licensed under a CC BY-NC-ND: Attribution-NonCommercial-NoDerivatives License.
harmonious combination or interaction, as of functions or parts
a structured argument in which participants speak for or against a pre-announced proposition
a presentation in which one or more experts may be questioned by a panel of other experts, journalists, and/or the audience
a presentation format that consists of a group of experts publicly discussing a topic among themselves
a presentation format that involves a series of short speeches, usually informative, on various aspects of the same general topic
a clear, agreed outcome for the presentation
a full-sentence outline of virtually everything the speaker intends to say. The outline allows the speakers to test the structure, the logic, and persuasive appeals in the speech
an abbreviated version of the preparation outline