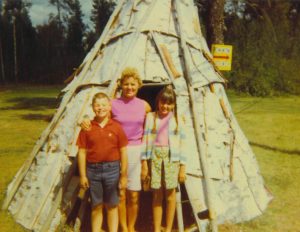 Trace Lara Hentz (formerly DeMeyer), Winyan Ohmanisa Waste La Ke, lives at the foothills of the Berkshires in western Massachusetts with her lovely soulmate Herb.
Trace grew up in "Wēskōhsaeh" (now called Wisconsin).
Napos, an Elder in Residence at the University of Wisconsin-Green Bay and member of the Menominee tribe explains: "To translate Wēskōhsaeh (a Menominee word) that would be basically the first part comes from the word 'Wis-cu' which means something good, and that ending is more what you would say, locative," he said. "You would say, 'A good place to camp,' or 'to make a clearing' or 'to basically live.'" But once the French got a hold of the name, Napos said it began to change.
"The big confusion was when the French came in (to the territory) and kind of messed up a lot of our language," Napos said. "A lot of those names were mistranslated because basically they couldn't pronounce them." [https://www.wpr.org/how-did-wisconsin-get-its-name-well-its-complicated]
Trace's memoir ONE SMALL SACRIFICE: Lost Children of the Indian Adoption Projects was a ground-breaking exposé on the systematic removal of American Indian children from their mothers, families and tribes for adoption to non-Indian families and she weaves in her own personal story.  (Her Grief Memoir (3rd edition) will be published in 2022.)
Known for her exceptional print interviews with influential Native Americans such as Leonard Peltier and Floyd Red Crow Westerman, DeMeyer-Hentz started research on adoptees in 2004.  Her discoveries and research culminated in a fact-filled book she published in 2010, with a second revised edition in 2012.  Her adoptee journey takes her around the country, finally meeting her birthfather in 1994 and learning about her Shawnee/Cherokee-Euro ancestry.  She is also French Canadian with ancestry from Ottawa and Quebec on her mother's side.
Trace is former editor of tribal newspapers the Pequot Times in Mashantucket, Conn. (1999-2004) and Ojibwe Akiing in northern Wisconsin (1996-1999).  She read from her highly-anticipated memoir at the Wisconsin Book Festival in October 2008.  In late 2009, she started her blog AMERICAN INDIAN ADOPTEES.  Her memoir was chosen as Native America Calling's Book of the Month in March 2010. It remains in the top 100 Native biographies on Amazon.
In 2014, Trace co-edited and published TWO WORLDS, the first in the Lost Children of the Indian Adoption Projects book series, using Blue Hand Books as its publisher.  This ground-breaking collection of adoptee narratives and its contribution to American Indian and First Nations history was a major accomplishment and the editors were invited to present on a panel at Brock University in Ontario in 2014.
Trace has contributed to adoption-themed books Adoptionland, Adoption Reunion in the Age of Social Media, and the Lost Daughters anthology.  She has taught workshops at Greenfield Community College.  Trace legally changed her name to Trace Lara Hentz in 2014. She lives at the foot of the Berkshire Mountains on Pocumtuckland in Massachusetts with her husband Herb.
(Her pen-name is Laramie Harlow.)
Visit American Indian Adoptees Blog: https://blog.americanindianadoptees.com/
BLUE HAND BOOKS: www.bluehandbooks.org
At last—the SEVEN FIRES and THE PEOPLE migration found their sacred ground.  It is thought it took about 500 years to complete the journey, which began around 900 AD. The Ojibwe people have been living in the area now called Minnesota and Wisconsin since 1400 AD, 400+ years before any Europeans settled in this area.
Last of all, He made Man. Though last in the order of creation, least in the order of dependence, and weakest in bodily powers, Man had the greatest gift: the power to dream. – EDWARD BENTON -BENAI
Walk in Beauty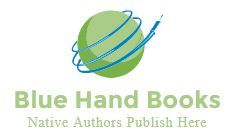 VISIT BLUE HAND BOOKS  and please tell your friends about us!
From the creator inventor of the new book series It's A Miracle We've Survived This Far:  the first book Mental Midgets | Musqonichte, (twin books) was published in 2018.  What Just Happened? Book 2 came out in 2021.  Finding the Invisibles was released in 2022.
Publisher and poet Trace L Hentz is the editor and author of the historical best-selling book series "Lost Children of the Indian Adoption Projects."  She is an award-winning journalist and past editor of Ojibwe Akiing and the Pequot Times.
HER Blogs: