18
Questions for study or discussion
Dr. Anne McClanan and Dr. Evan Freeman
https://smarthistory.org/a-chalice-from-the-attarouthi-treasure/
Thinking about context
When and where was this chalice made?
How was this chalice used?
How did the survival of this chalice relate to the shifting borders of the Byzantine Empire in the seventh century?
Thinking about this object
What materials and techniques were used to create this chalice?
What role do materials and techniques play in the chalice's appearance and the viewer's experience of it?
How does this chalice's materials and form reflect its ritual function?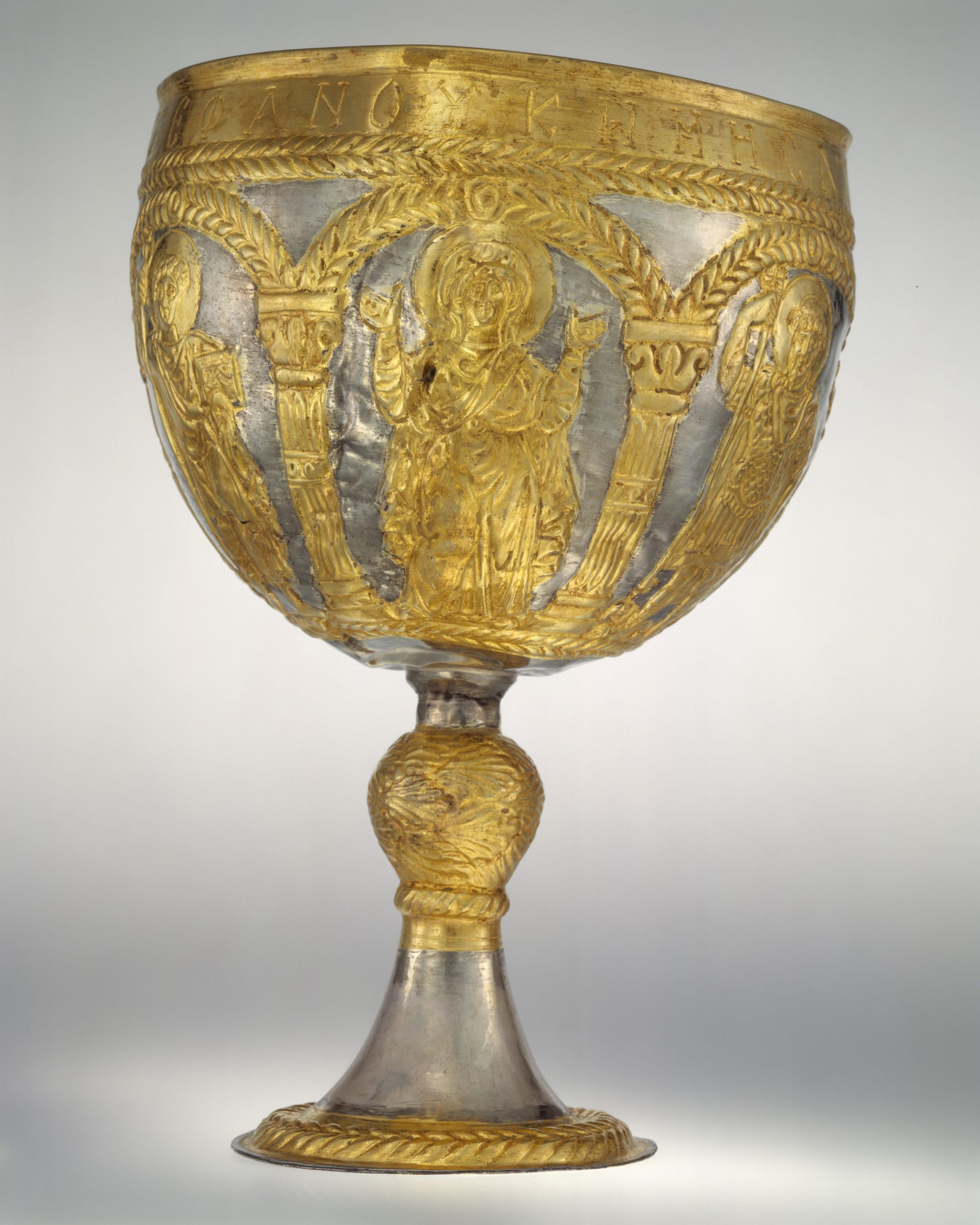 Thinking about iconography
What is depicted on this chalice?
Why do you think this chalice was decorated with these images?
How might this imagery have resonated with the chalice's ritual functions?
Thinking about art history
How does this chalice and its imagery fit within the broader history of art?
Watch the video.
<https://youtu.be/2AVRI5MTyVo>