49
Questions for study or discussion
Dr. Anne McClanan and Dr. Evan Freeman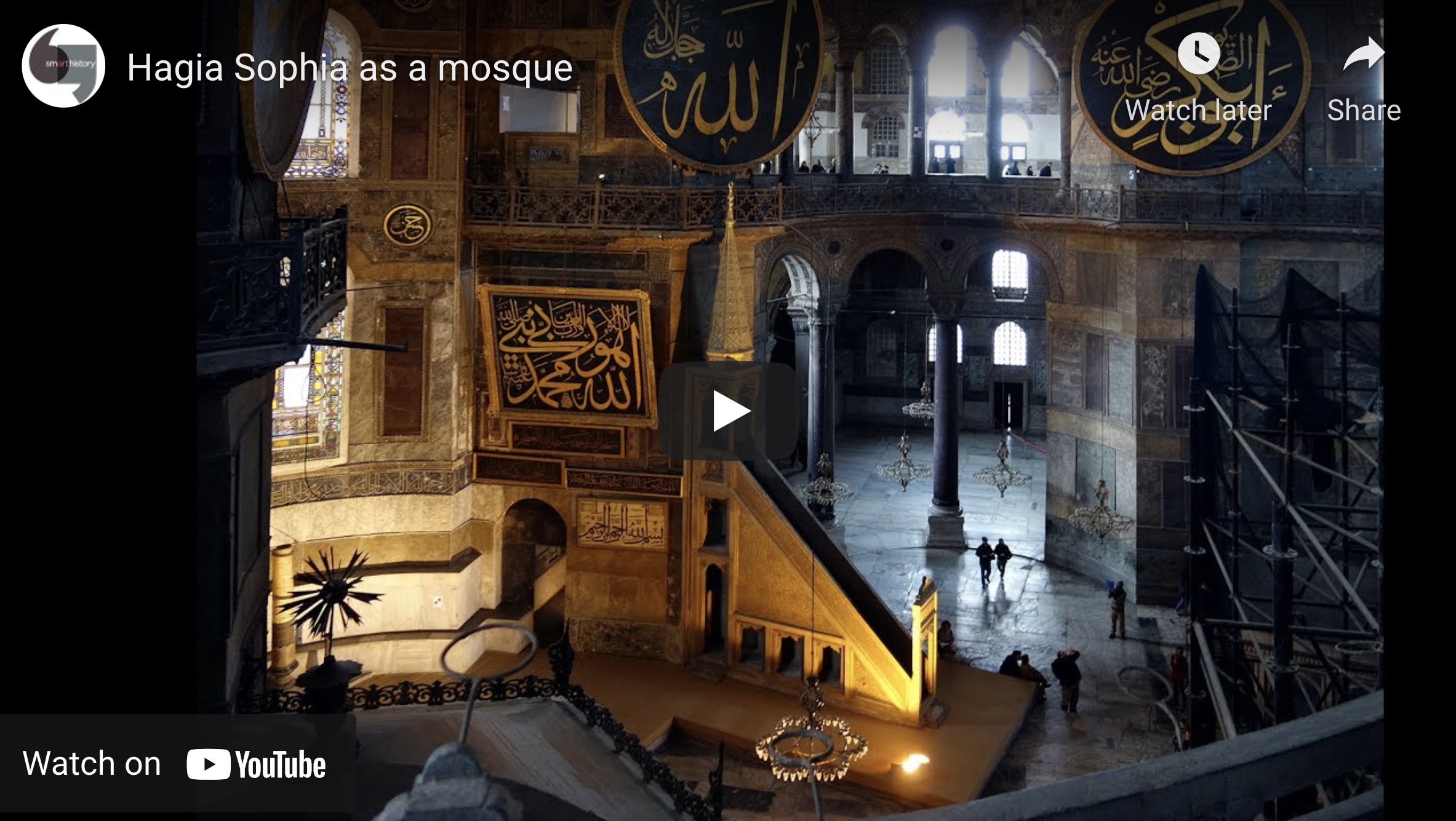 https://smarthistory.org/hagia-sophia-as-a-mosque/
Thinking about context
What circumstances prompted the conversion of Hagia Sophia to a mosque?
Why might the Ottomans have converted Hagia Sophia into a mosque?
Thinking about this monument
What concrete steps were taken to convert Hagia Sophia to a mosque?
How did the functions of Hagia Sophia change or stay the same when it was converted to a mosque?
Thinking about images and text
Why did the Ottomans cover the Byzantine mosaics inside Hagia Sophia?
What new roles did text play in the Ottoman redecoration of Hagia Sophia?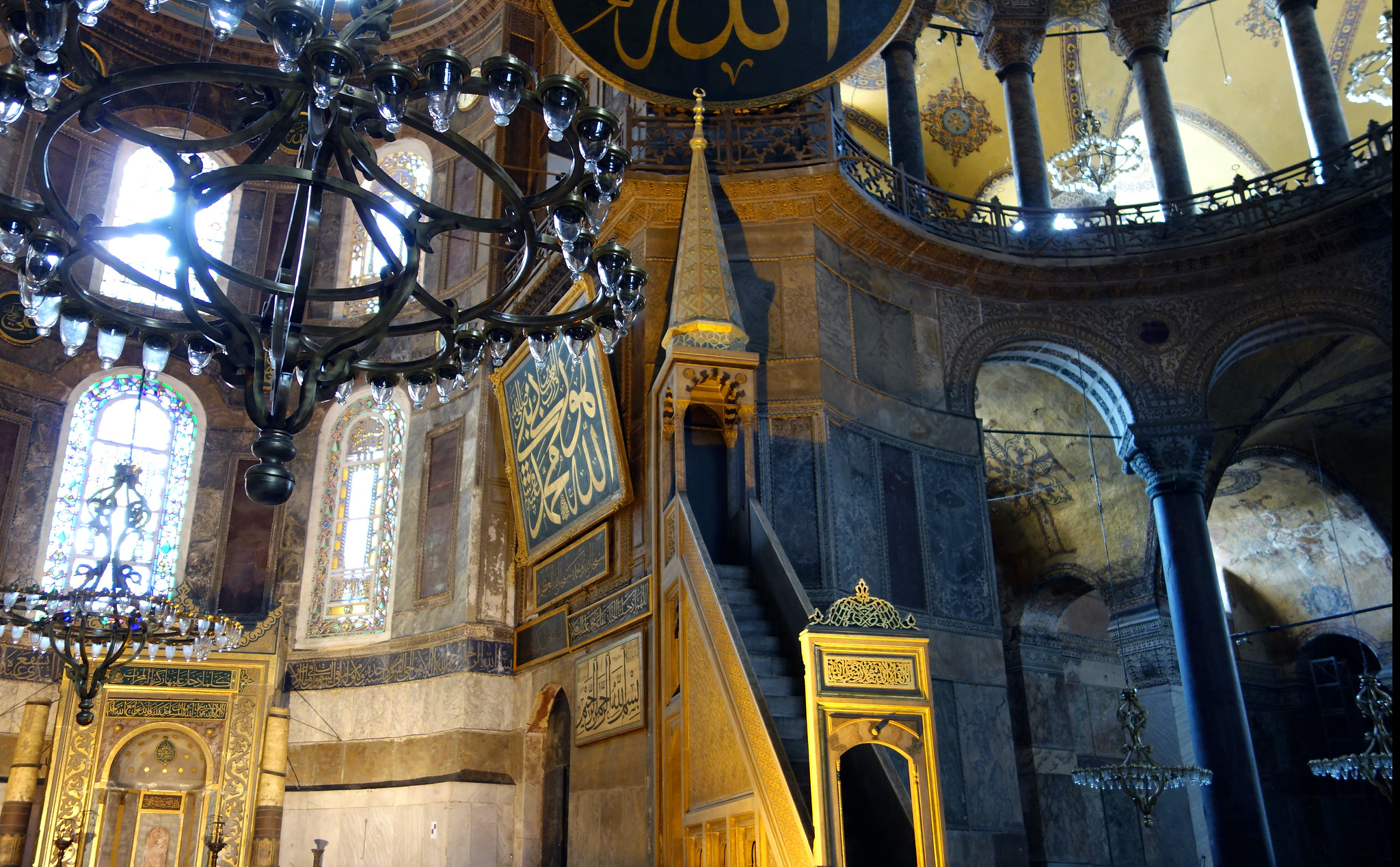 Thinking about art history
What do art historians mean when they speak about the "afterlife" of an artwork or monument?
How does Hagia Sophia illustrate the exchange of artistic traditions across cultures?
Watch the video.
<https://youtu.be/r6383ZDXB0Q>