Book Title:

Climate Lessons

Subtitle: Environmental, Social, Local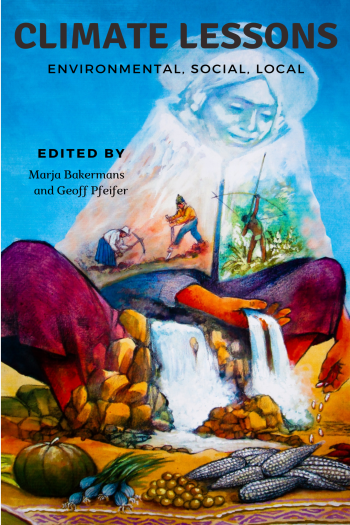 Book Description: Climate Lessons was co-authored by first-year undergraduate students at Worcester Polytechnic Institute while exploring the influences of Earth systems and human systems on climate change and the communities at most risk. The book highlights key interests and insights of current students in their quest to create a better world. Cover: Kris Krüg, World People's Conference on Climate Change and the Rights of Mother Earth - Cochabamba, Bolivia, CC BY-NC-SA 2.0
License:
Creative Commons Attribution NonCommercial
Book Information
Book Description
Climate Lessons was co-authored by first-year undergraduate students at Worcester Polytechnic Institute while exploring the influences of Earth systems and human systems on climate change and the communities at most risk. The book highlights key interests and insights of current students in their quest to create a better world.
Cover: Kris Krüg, World People's Conference on Climate Change and the Rights of Mother Earth – Cochabamba, Bolivia, CC BY-NC-SA 2.0
License
Climate Lessons by Marja Bakermans is licensed under a Creative Commons Attribution-NonCommercial 4.0 International License, except where otherwise noted.