Oral pathologies are abnormal oral structures. Biopsy involves the removal and examination of these abnormal oral structures.
Biopsy requires Aseptic Technique protocols, and is performed with or without Sedation.
Categories
Cysts and Periapical Lesions
Soft Tissue Lesions
Armamentarium
• Surgical Tray (remove elevators and forceps)
• Irrigation
• Specimen container and Labels
• Lab Requisition Form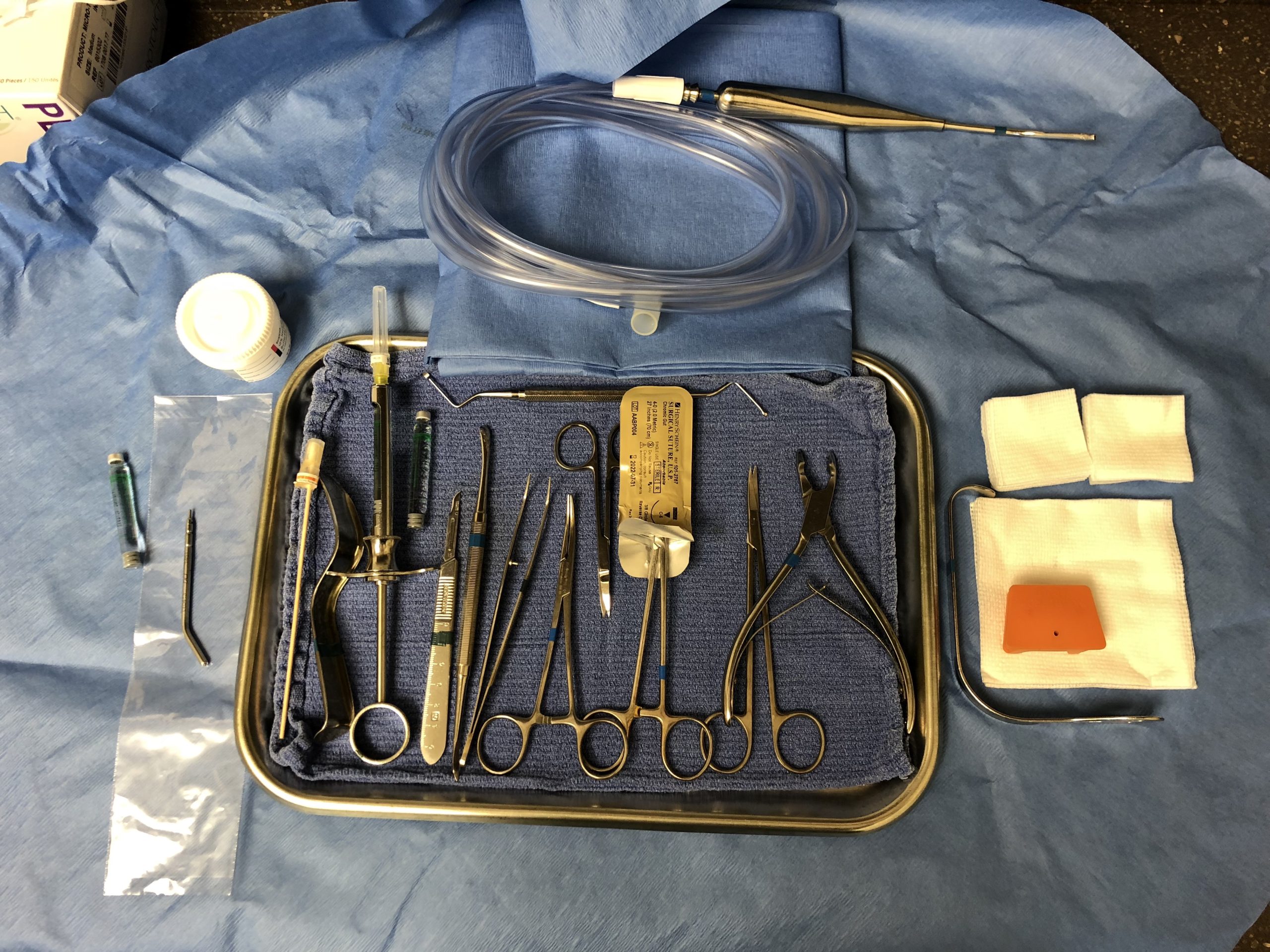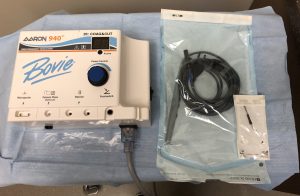 Disposables:
Anesthetic
Barriers (light handle, etc)
Patient Drape
Gauze
Saline
Scalpel Blade
Suction Tubing
Sutures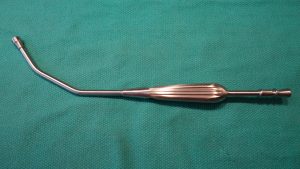 Biopsy Processing instructions:
Specimens are placed into formalin containers and sent (in British Columbia) to the BC  Oral Biopsy Service.
Complete a label with the patient's and surgeon/dentist's information and affix the label to the formalin container:
– PATIENT'S NAME
– PATIENT'S DOB (NOTE – The format of the patient's DOB must be written JAN 1, 2000 – do not use numbers for the month)
– PATIENT'S PERSONAL HEALTH NUMBER
– DATE OF THE BIOPSY
– SURGEON/DENTIST'S NAME & MSP NUMBER
Information required on the requisition form: Biopsy Information (the CDA ensures that the specimen data is documented immediately following the procedure with direction from the surgeon/dentist).
Requisition forms are submitted online via the BC Oral Biopsy Service.
The requisition form is also printed and sent with the specimen to the BC Oral Biopsy Service.
The report is sent to the surgeon/dentist (usually within 2 weeks).
Biopsy reports can be tracked on the surgeon/dentist's account with the BC Oral Biopsy Service.

Preoperative Considerations:
• Follow written Pre Op Instructions (sedation).
• Ensure that patient name, date of birth and PHN are correct on labels and requisition form: to prevent a delay in the processing of specimens.
Intraoperative Considerations:
• Excessive bleeding during procedure may require the use of cauterization. Ensure that the cautery unit is at hand.
• Effective assisting is required: do not desiccate the site with suction and be CAREFUL NOT TO SUCTION SPECIMEN!
Postoperative Considerations:
• Follow written  Post Op Oral Surgery Instructions.