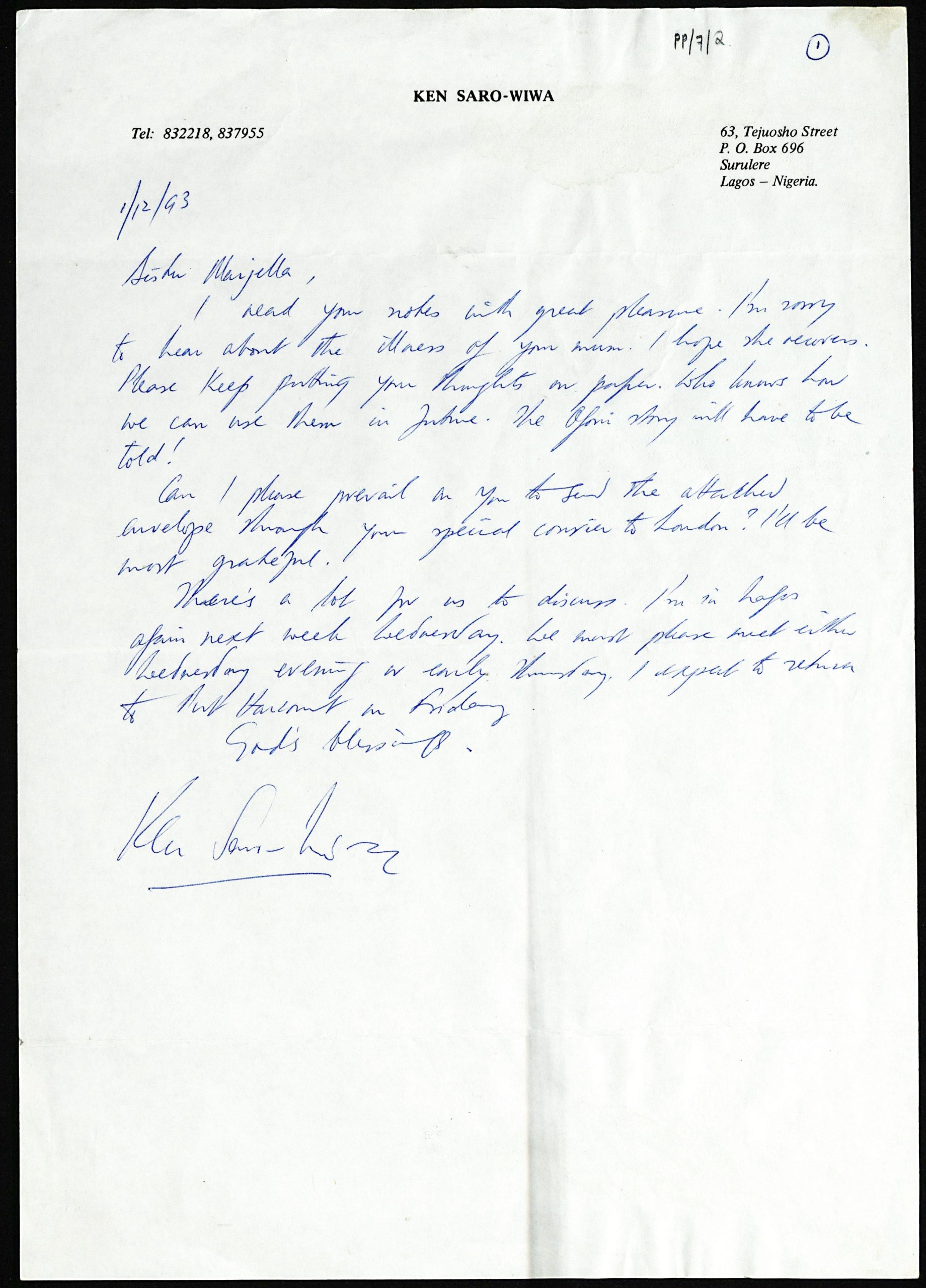 1/12/93
Sr. Majella,
I read your notes with great pleasure. I'm sorry to hear about the illness of your mum. I hope she recovers. Please keep putting your thoughts on paper. Who knows how we can use them in future. The Ogoni story will have to be told!
Can I please prevail on you to send the attached envelope through your special courier to London? I'll be most grateful.[1]
There's a lot for us to discuss. I'm in Lagos again next week Wednesday. We must please meet either Wednesday evening or early Thursday. I expect to return to Port Harcourt on Friday.
God's blessing,
Ken Saro-Wiwa.
---
McCarron often asked friends who were travelling to post letters from outside Nigeria as the Nigerian postal system was sometimes unreliable. ↵