Book Title:

The OER Adoption Journey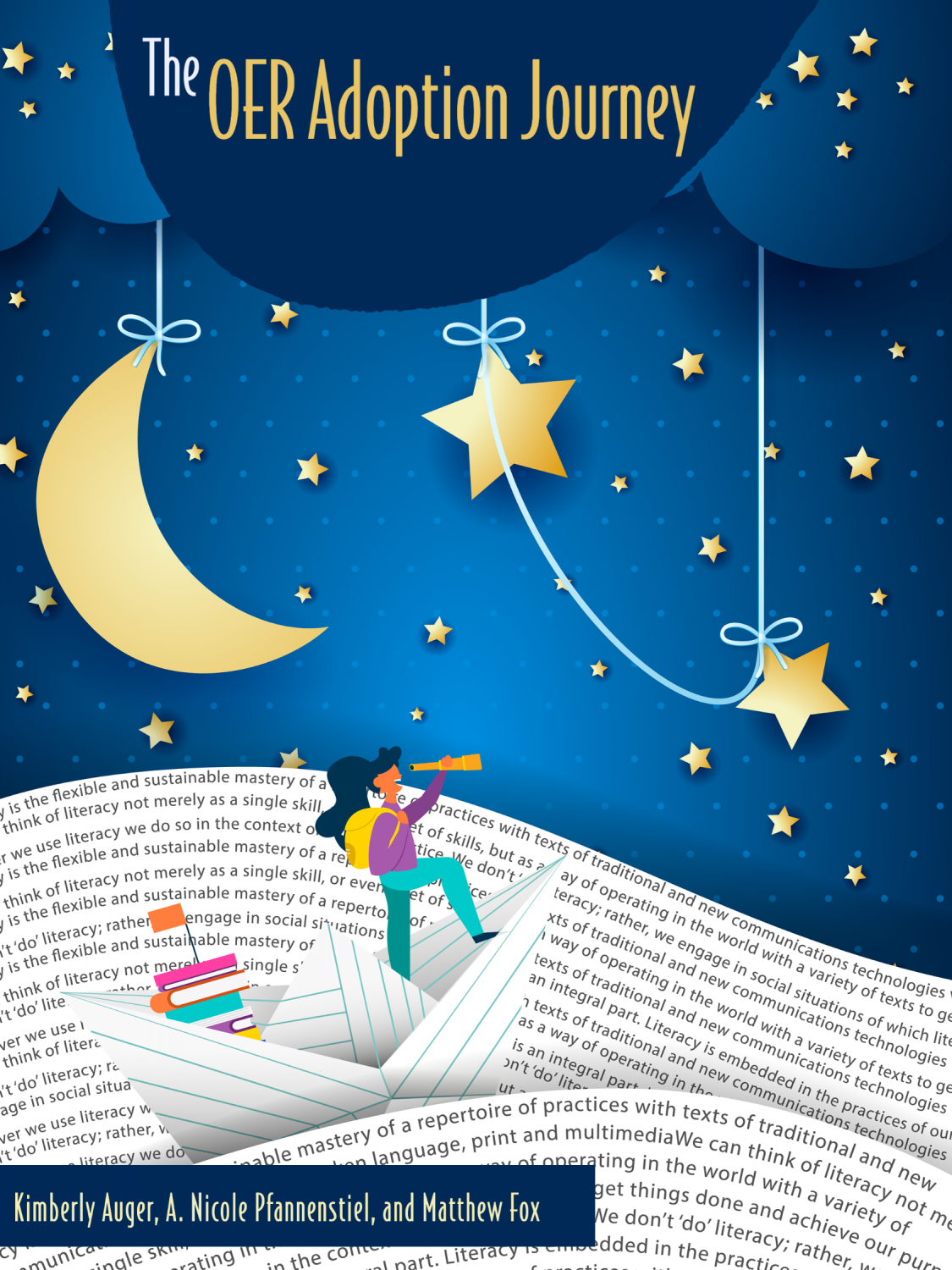 License:
Creative Commons Attribution NonCommercial
Book Information
Book Description
The OER Adoption Journey is an OER designed to be used as part of a support system for OER adoption in a learning space/course. It is a model of what integration of multiple OER can look like within learning materials. We created The OER Adoption Journey to support faculty, librarians, and instructional designers working through OER adoption. We invite readers to use the book as is, in support of their OER adoption journey and/or OER adoption initiatives. We invite readers to break our content into modules and sub-modules for your own LMS to support OER adoption on your campus. Then build upon it to meet the needs of your own faculty as they embark on their own OER adoption journey. Modules/chapters within this book are designed for both new and seasoned OER adopters. Use parts as appropriate, revisit parts as appropriate to suit your learning and adopting needs.
The content of this OER was originally designed as a course in a learning management system (LMS) to support a group of Millersville University faculty who were adopting OER for the first time. The OER Adoption Journey goes beyond finding and selecting OER course materials. It contains reflection questions to assist the adopter in thinking through integrating OER into their course in a way that is learner centered.
License
The OER Adoption Journey Copyright © 2022 by nicolepfannenstiel; Kimberly Auger; and Matthew Fox is licensed under a Creative Commons Attribution-NonCommercial 4.0 International License, except where otherwise noted.
Subject
Higher education, tertiary education