Module 2. Our Power & Identity
OTHERING & BELONGING
Like racial formation, identity labels and categories are socially constructed by the dominant group. Othering is the process of inventing labels and defining characteristics of people into inferior group categories (Schwalbe et al., 2000). Symbolic language is directly and indirectly used to label and categorize inferior group members who form their own collective identity of belonging.
The dominant group defines the existence of inferior groups by practicing othering in three forms. Oppressive othering occurs when the dominant group seeks advantage by defining a group as morally and/or intellectually inferior (Schwalbe et al., 2000). Race classification schemes are an example of oppressive othering by overtly or subtly asserting racial difference of non-White as a deficit. Implicit othering uses dramaturgical fronts of power where White elites or would-be elites take on or portray powerful self-images and implicitly create inferior others (Schwalbe et al., 2000). Politicians and corporate executives often engage in implicit othering by shaping their public personas and performances to show strength and masculinity. Defensive othering is practiced by individuals seeking belonging into the dominant group or by those wanting to deflect stigma experienced by the inferior or subordinate group (Schwalbe et al., 2000). This type of othering involves accepting the devalued identity imposed by the dominant group reproducing social inequality. When inferior group members seek safety or advantage by othering those within their own group, the dominant group's claim to superiority is reinforced by their actions.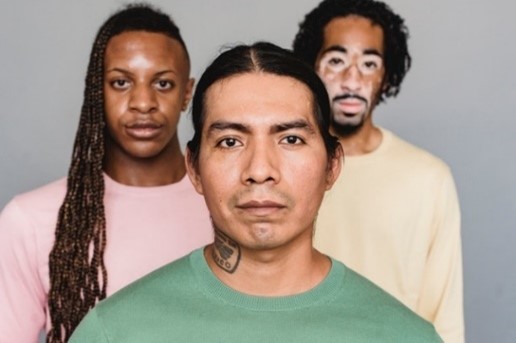 Cultural attributes within social networks build community, group loyalty, and personal and social identity. People must learn to develop the social and cultural knowledge they need to belong, garner support, and feel embraced by their community and society at large. A person's social status or composition dictates one's admittance into a group or society to access cultural knowledge, information, and skills.
Sociologists find cultural capital or the social assets of a person (including intellect, education, speech pattern, mannerisms, and dress) promote social mobility (Harper-Scott & Samson, 2009). People who accumulate and display the cultural knowledge of a society or the dominant group may earn social acceptance, status, and power. Bourdieau (1991) explained the accumulation and transmission of culture is a social investment from socializing agents including family, peers, and community. People learn culture and cultural characteristics and traits from one another; however, social status effects whether people share, spread, or communicate cultural knowledge to each other. A person's social status in a group or society influences their ability to access and develop cultural capital.
Cultural capital provides people access to cultural connections such as institutions, individuals, materials, and economic resources (Kennedy, 2012). Status guides people in choosing who and when culture or cultural capital is transferable. Bourdieu (1991) believed cultural inheritance and personal biography attributes to individual success more than intelligence or talent. With status comes access to social and cultural capital that generates access to privileges and power among and between groups. Individuals with cultural capital deficits face social inequalities (Reay, 2004). If someone does not have the cultural knowledge and skills to maneuver the social world they occupy, then they will not find acceptance within a group or society to access support and resources.
Obtaining social and cultural acceptance for people of color in the U.S. often results in mental and emotional injury from living in a system of White supremacy where historically racists ideas, norms, and practices have been passed down through generations. On a daily basis, people of color face racial bias, microaggressions, ethnic discrimination, racism, and hate crimes. This racial trauma or race-based traumatic stress (RBTS) lead to symptoms like those of post-traumatic stress disorder (PTSD) such as depression, anger, reoccurring thoughts related to a traumatic event, physical ailments, hypervigilance, low self-esteem, and psychological distancing from traumatic events (Mental Health America, 2021).
Ellis Cose (1993) illuminated the experiences of successful African Americans in their struggle with issues of racial fairness. His work documents the anger and pain associated with those who pursued and obtained the American dream. Regardless of how similar backgrounds and personal attributes align, Blacks and Whites live fundamentally different lives (Cose, 1993). Middle-class Blacks have been labeled a model minority or law-abiding productive citizens, but they have not garnered the same socio-economic respect and treatment as middle-class Whites. For model minorities, success does not carry the same social meaning or equal the same life experiences and opportunities as Whites.
African Americans continue to face the burdens of racial discrimination regardless of social status and wealth. The most common issues experienced by people of color in achieving social and economic success are the inability to fit in, lack of respect, low expectations, faint praise, maintaining true racial-ethnic identity, self-censorship on sensitive race topics not to upset Whites, collective guilt for lack of achievement of those within our own race, and exclusion from the dominant or ruling class group (Cose, 1993). The experiences of being a model minority show people of color must acculturate and develop cultural capital for social mobility and success but still face discrepancies in earning recognition and achievement in comparison to Whites.
There are four distinct ways inferior groups or people of color adapt to inequality. One way is trading power for patronage or simply stated accepting it for recompense. This method gains compensatory benefits from relationships with dominant group members by accepting their demeaning and disempowering practices in exchange for approval, protection, compensation, or autonomy from close supervision and control (Schwalbe et al., 2000).
People who share inferior status sometimes collaborate to create alternative subcultures outside the fringes of mainstream or dominant culture including the urban drug trade. Schwalbe et al. (2000) found alternative subcultures to be simultaneously subversive and reproductive of inequality by creating their own hierarchies, forms of power, and ways to earn a living. A problem with seeking success outside of the mainstream is the conflict generated with the dominant group making success economically, politically, and psychologically tenuous.
Some inferior group's members adapt or survive inequality by hustling or exploiting the vulnerable such as the jobless, elderly, uneducated, and addicted (Schwalbe et al., 2000). Other people of color respond to inequality by dropping out of mainstream society such as the homeless. Research shows inferior groups and people of color undergo a variety of strategies to cope with the deprivations of othering, racial trauma, and inequality.