PREJUDICE
Cultural intolerance may arise when individuals or groups confront new or differing values, beliefs, norms, expressive symbols, practices, or artifacts. Think about a time when you came across someone who did not fit the cultural "norm" either expressively or behaviorally. How did the person's presence make you feel? What type of thoughts ran through your head? Were you compelled to understand the differences between you and the other person or were you eager to dismiss, confront, or ignore the other person?
Living in a diverse society requires us to tackle our anxiety of the unknown or unfamiliar. The discomfort or cognitive dissonance we feel when we are around others who live and think differently than ourselves makes us alter our thoughts and behaviors towards acceptance or rejection of the "different" person in order to restore cognitive balance (Festinger, 1957). When people undergo culture shock or surprise from experiencing new culture or ideas, their minds undergo dissonance. Similar to a fight or flight response, we choose to learn and understand each other's differences or mock and run away from them.
People judge and evaluate each other on a daily basis. Assessing other people and our surroundings is necessary for interpreting and interacting in the social world. Problems arise when we judge others using our own cultural standards. As discussed in Module 1, we call the practice of judging others through our own cultural lens ethnocentrism. This practice is culturally universal. People everywhere think their culture or way of life is true, moral, proper, and right (Kottak & Kozaitis, 2012). By its very definition, ethnocentrism creates division and conflict between social groups whereby mediating differences is challenging when everyone believes they are culturally superior, and their values, beliefs, norms, expressive language, practices, and artifacts should be the standard for living.
The U.S. cultural lens is a product of the country's founding fathers and early settlers. European culture and history became the widely accepted view during the colonialization of what we call "America." Eurocentrism is a worldview centered on Western civilization derived from the culture and history of Western Europe and the early colonizers. As the country was conquered and a government established, native peoples and immigrants (voluntary and involuntary) were pressured to assimilate and acculturate to European way of life. Through assimilation, minority groups were forced to assume and absorb the majority (dominant group) culture. Acculturation occurred as minority groups adapted to the dominant culture while maintaining some cultural uniqueness such as language, traditions, and dietary customs. Eurocentric ideals continue to be instilled in America today through socialization of children and youth, and the assimilation and acculturation of new immigrants.
Eurocentric ideals promote racial-ethnic group dominance of Whites. White supremacy is the belief that White people are a superior race and must dominate society to the exclusion or detriment of other racial-ethnic groups. As we have learned, the concept of race is socially constructed. Scientists working on the human genome project showed there is no "race" gene (Anderson & Collins, 2010). The meaning of race stems from social, historical, and political contexts which nonetheless makes race meaningful and real in our experiences. Racial framing and classification reflect prevailing or dominant group views and reinforces the ideological belief that racial categories and grouping is natural or the norm though scientific evidence suggests the contrary. Racial categories are the basis for allocating resources and framing political issues and conflicts (Anderson & Collins, 2010). For example, the Holocaust was a result of the social construction of "Jew" as a race in Nazi Germany. Still today White supremacist groups and White racism typify the "Jewish" racial category even for people who are seen and live in our society as "White" (Ferber, 1999).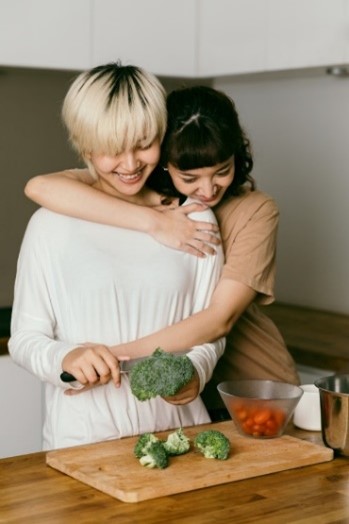 In contrast to ethnocentric and Eurocentric beliefs and ideas, cultural relativism insinuates judging a culture by the standards of another is objectionable, unpleasant, and offensive. It seems reasonable to evaluate a person's values, beliefs, and practices from their own cultural standards rather than be judged against the criteria of another (Kottak & Kozaitis, 2012). Learning to receive cultural differences from a place of empathy and understanding serves as a foundation for living together despite variances. Like many aspects of human civilization, culture is not absolute but relative suggesting values, beliefs, and practices are only standards of living as long as people accept and live by them (Boas, 1887). Developing knowledge about cultures and cultural groups different from our own allows us to view and evaluate others from their cultural lens and life experience.
Sometimes people act on ethnocentric thinking and feel justified disregarding cultural relativism. Overcoming negative attitudes about people who are culturally different from us is challenging when we believe our culture and thinking are justified. Consider the social issue of infanticide or the killing of unwanted children after birth. The historical practice in some societies occurred in times of famine or hardship when resources were scarce to keep non-productive humans alive. Many people find infanticide a human rights violation regardless of a person's cultural traditions and beliefs and think the practice should stop. People often feel justified condemning the practice of infanticide and the people who believe and practice the tradition.
Prejudice is an attitude of thoughts and feelings directed at someone from prejudging or making negative assumptions. Negative attitudes about another's culture are a form of prejudice or bias. Prejudice is a learned behavior. Prejudicial attitudes can lead to discriminatory acts and behaviors. Prejudicial attitudes and beliefs stem from overcategorizing, stereotypes, and fallacies about people. We are prejudice when we overcategorize people by exaggerating a group's belief system, associating the belief with a certain type of people, and defining the belief and type of people in a positive or negative way to justify a favorable or unfavorable prejudice (Farley, 2010). Stereotypes are oversimplified ideas about groups of people we believe to be true (Griffiths et al., 2015). By stereotyping people, we infer all members of a group have the same characteristics or abilities. Fallacies are errors in our reasoning that undermine logical thinking. Fallacies are classified as illegitimate arguments (inconsistent or inappropriate), irrelevant facts, or unsubstantiated information (Lau & Chan, 2021).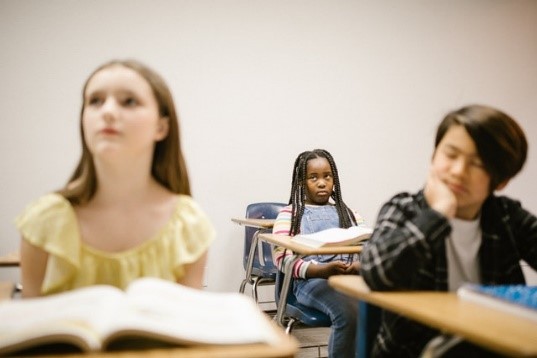 Prejudice occurs in the mind as we process information about people. Our attitudes and beliefs of others reflect what we think about their characteristics or abilities. There are three ideological dimensions of prejudicial thinking: cognitive, affective, and conative (Farley, 2010). A cognitive form of prejudice depicts the beliefs we think are true about others. Affective forms of prejudice indicate our likes and dislikes of others. Lastly, the conative dimension signifies the behavior we are likely to display towards others as a result of our prejudice. For example, thinking the practice of infanticide should stop (cognitive) and those who practice it malevolent (affective) is prejudicial. Trying to stop the practice (conative) with force is discriminatory. There are times in the case of human rights issues like this where the fine line between criticizing with action (ethnocentrism) and understanding with empathy (cultural relativism) are clear. However, knowing the appropriate context when to judge or be open-minded is not always evident. Do we allow men to treat women as subordinates if their religion or faith justifies it? Do we allow people to sacrifice puppies for religious or spiritual purposes? Do we stop children who do not receive vaccinations from attending school? All of these issues stem from cultural differences and distinguishing the appropriate response is not always easy to identify.
Because prejudice is associated with the mind and one's thinking, it is important to understand its causes. Social scientists have found three general theories on why people are prejudice. The first perspective explains that some people have an authoritarian personality that is prone to prejudice in order to fulfill their own personality needs (Adorno et al., 1950; Freud 1930, 1962). This theory suggests prejudice is produced by a particular personality pattern or type. The term "authoritarian" was given to this theory to illuminate that people with this personality pattern or type are likely to support authoritarian political movements promoting and supporting prejudice such as White supremacy. According to Brown (1965) the basic characteristics associated with an authoritarian personality are: 1) adherence to conventional values, 2) uncritical acceptance of authority, 3) aggressive towards others who do not conform to authority or the norms, 4) oppose and reject self-analysis, 5) superstitious and stereotypical in thinking, 6) concerned with power and being tough, 7) display destructive and cynical ideas, 8) view the world as wild and dangerous, and 9) overly concerned with sex crimes and people living wild sex lives. An authoritarian personality results in scapegoating or displacing aggression and projecting emotions or traits a person does not like about one's self and attributing them to others. Examples include blaming others for personal failures or a violent person suspecting others as being harmful.
Several theorists have discovered specific personality patterns and traits associated with prejudice. Ehrlich (1973) found insecure and people lacking self-esteem are often prejudiced. They are unable to accept negative aspects of their personalities (Farley, 2010). Adorno, Frenkel-Brunswick, Levinson, and Sanford (1950) showed prejudiced subjects were highly concerned about their social status and came from strict homes. Hamilton (1981) uncovered the need to see the world in oversimplified terms was linked to prejudice. Whereby, Fishbein (1996) showed the need to deny one's own shortcomings was linked to prejudicial thinking. Furthermore, Duckitt (2001) linked the need to obey and respect authority reflected the need for personal control and security. Lastly, Altemeyer (1998) coined the term "social dominance orientation" to describe the belief in the importance of social hierarchy or belief that some people are better than others. The result of this research on personality and prejudice shows that when people feel there is a threat to their social stability or cohesion, the effects of authoritarianism on personal and social prejudice are greater (Feldman, 2003).
The second perspective suggests people learn or are socialized to be prejudiced. Socialization occurs throughout the course of life. Learning the cultural traits and characteristics at certain stages of life is important in developing self-identity and group acceptance. Parents and peers with whom a child feels close identification are especially strong influencers (Kasser et al., 2002; Bandura & Walters, 1963; Allport, 1954). People learn prejudice through socialization reinforcing implicit bias and racist ideologies such as "White is normal."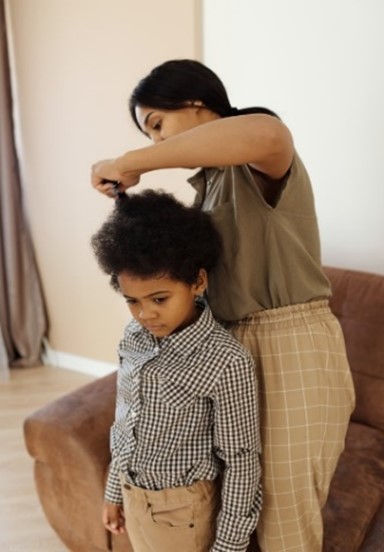 Social learning theory (Bandura, 1977) is a form of symbolic interactionism examining micro-level interactions of thinking and behavior. Interactionists consider how people interpret meaning and symbols to understand and navigate the social world. Individuals create social reality through verbal and non-verbal interactions. These interactions form thoughts and behaviors in response to others influencing motivation and decision-making. Hearing or reading a word in a language one understands develops a mental image and comprehension about information shared or communicated such as the media message of "the crack mother icon" which is most commonly visualized as a single mother of color on drugs with multiple children receiving welfare or government assistance.
Implicit bias or unconscious prejudice reinforced through socialization (e.g., societal messages) frames positive words and images for in-group members who share interests and identity and negative ones for out-groups. An in-group is a group toward which one feels particular loyalty and respect. The traits of in-groups are virtues, whereas traits of out-groups are vices (Henslin, 2011). An out-group is a group toward which one feels antagonism and contempt. Consider members of a team or club, people on the same team will develop an in-group admiration and acceptance while viewing members of the opposing team or club as members of their out-group.
Socialization protects and shelters in-group members with ideologies that instill unconscious prejudice and animosity toward or competition with out-groups. As in-group members are socialized they receive selective exposure and modeling to reinforce group homogenity (similarity) and cohesiveness (belonging). Agents of socialization including family and peers reward behavior and attitudes that conform to group norms and punish those that do not (Farley, 2010). Children growing up in prejudicial environments are likely to express prejudice towards out-groups and internalize prejudicial beliefs and attitudes which lays the foundation for similar ideas and thinking in adulthood.
Asch (1956) discovered people conform to gain acceptance and learn the rules or norms by watching and mimicking reference group members. Reference groups are also influential groups in someone's life. A reference group provides a standard for judging one's own attitudes or behaviors within a social setting or context (Henslin, 2011). People use reference groups as a method for self-evaluation and social location or status. People commonly use reference groups by watching and emulating the interactions and practices of others so, they fit in and garner acceptance by their associated in-group. Bonilla-Silva & Embrick (2007) learned that studying neighborhoods where people grow up around White-centered life socializes them to a life centered on Whites.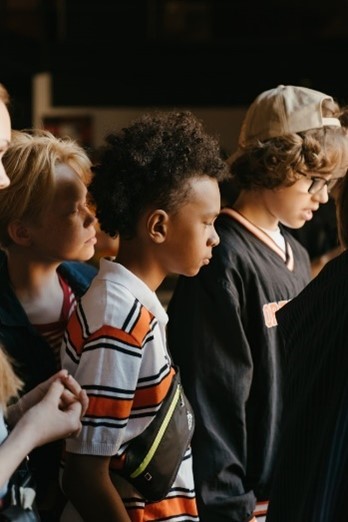 The third perspective suggests a correlation between socioeconomic status and prejudice. Socioeconomic status (SES) is an individual's social position or class (Conerly, Holmes, and Tamang, 2021). Marx & Engels (1967) suggested there is a social class division between the capitalists who control the means of production and the workers. In 1985, Erik Wright interjected that people could occupy contradictory class positions throughout their lifetime. People who have occupied various class positions (e.g., bookkeeper to manager to chief operating officer) relate to the experiences of others in those positions, and as a result, may feel internal conflict in handling situations between positions or favoring one over another. Late in the twentieth century, Dennis Gilbert & Joseph Kahl (1992) updated the three-component theoretical perspective (class, status, and power) of Max Weber (1922, 1978) by developing a six-tier model portraying the United States class structure including underclass, working-poor, working, lower middle, upper middle, and capitalists. The social class model depicts the distribution of property, prestige, and power among society based on income and education.
Each class lifestyle requires a certain level of wealth in order to acquire the material necessities and comforts of life (Henslin, 2011). The correlation between the standard of living and quality of life or life chances (i.e., opportunities and barriers) influences one's ability to afford food, shelter, clothing, healthcare, other basic needs, and luxury items. A person's standards of living including income, employment, class, and housing effects their cultural identity.
Social class serves as a marker or indication of resources. These markers are noticeable in the behaviors, customs, and norms of each stratified group (Carl, 2013). People living in impoverished communities have different cultural norms and practices compared to those with middle incomes or families of wealth. For example, the urban poor often sleep on cardboard boxes on the ground or on sidewalks and feed themselves by begging, scavenging, and raiding garbage (Kottak & Kozaitis, 2012). Middle income and wealth families tend to sleep in housing structures and nourish themselves with food from supermarkets or restaurants.
Language and fashion also vary among these classes because of educational attainment, employment, and income. People will use language like "White trash" or "welfare mom" to marginalize people in the lower class and use distinguished labels to identify the upper class such as "noble" and "elite." Sometimes people often engage in conspicuous consumption or purchase and use certain products (e.g., buy a luxury car or jewelry) to make a social statement about their status (Henslin, 2011). Nonetheless, the experience of poor people is very different in comparison to others in the upper and middle classes and the lives of people within each social class may vary based on intersectionality or their position within other social categories including age, (dis)ability, gender, race, region, and religion.
Socioeconomic status influences the social position and life experiences of people. The social structure plays an integral role in the social location (i.e., place or position) people occupy in society. Your social location is a result of cultural values and norms from the time period and place in which you live. Culture affects personal and social development, including the way people will think or behave, including ideas and feelings of prejudice.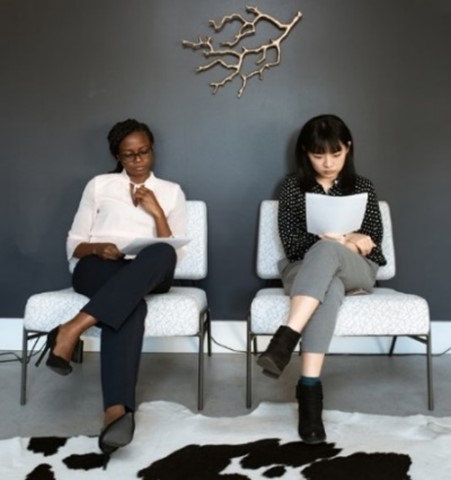 Social location influences how people perceive and understand the world in which we live. People have a difficult time being objective in all contexts because of their social location within cultural controls and standards derived from values and norms. Objective conditions exist without bias because they are measurable and quantifiable (Carl, 2013). Subjective concerns rely on judgments rather than external facts. Personal feelings and opinions from a person's social location drive subjective perspectives and concerns about others and the world.
Socioeconomic status and other characteristics pertaining to race, age, gender, and education also influence the location people occupy at any given time. Specifically, Farley (2010) found education reduces prejudice. Sniderman & Piazza (1993) concluded educated people were more comfortable with abstract ideas and engaged in complex thinking or thoughtful reflection. Other researchers showed prejudice is reinforced by teaching ideologies of dominant groups both formally in the classroom and informally through other agents of socialization such as family and peers (Jackman and Muha, 1984; Schaefer, 1996). Bonilla-Silva & Forman (2000) discovered educated people hide their prejudices to avoid being perceived as bad and project an image of being color-blind. Reaffirming research by Picca & Feagin (2007) showed educated Whites only express racist views in Whites-only settings.
The reality of an insecure social position feeds prejudicial thinking and behavior. Working class prejudice arises from whites competing with people of color (Ransford, 1972). Competition creates a social environment of threats and enemies between racial-ethnic groups. The Klu Klux Klan (KKK) draws its most support from working-class and poor Whites (Farely, 2010). As the United States diversifies and the minority population increases, people of color further become a perceived threat to White's socioeconomic opportunities and power (King & Weiner ,2007; Pederson, 1996; Quillian, 1996).