AUTHORS
Vera Guerrero Kennedy was born and raised in San Joaquin Valley, California. She received a B.A. in sociology (1995), M.P.A. in political science with an emphasis in public administration (1999) from Fresno State and a doctorate in education (Ed.D.) with an emphasis in curriculum and instruction from Argosy University (2012).
Vera is a tenured faculty at West Hills College Lemoore and Lecturer at Fresno State. Her publications include The Influence of Cultural Capital on Hispanic Student College Graduation Rates (2012), Critical Thinking about Social Problems (2017), Beyond Race: Cultural Influences on Human Social Life (2018), and A Career in Sociology (2020). She is also faculty for the 2021-2022 American Association of Colleges & Universities Institute on Open Educational Resources and recently completed appointments as the Distance Education Program Coordinator & Pedagogical Coach at West Hills College Lemoore (2020-21) and OER Fellow at Fresno State (2019).
Before teaching full-time, Vera was the Juvenile Justice Services Coordinator for the Fresno Superior Court and assisted in the establishment facilitation of the Juvenile Mental Health Court for Fresno County. She served on the Board of Directors for Comprehensive Youth Services, a child abuse prevention agency, and was appointed by the Fresno County Board of Supervisors to serve on the Fresno County Foster Care Oversight Committee for six years.
She and her husband, Greg, reside in Fresno, California with their Pomeranian, Otter.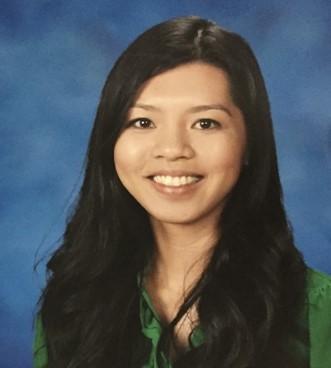 Rowena Bermio is the child of Filipino immigrants that came to California in the early 1980s. She received her master's degree in history from California State University Fresno and also retains a degree in art history. For the last six years, she has taught U.S. and world history for Fresno State, West Hills College Lemoore, and other community colleges in the Central Valley.
At West Hills, Rowena is an active member of the Social Justice and Equity Task Force, aiding in efforts to enhance inclusivity and equity at the college. She has given several lectures on culture and diversity on campus with task force goals in mind.
Rowena currently lives and teaches in the Central Valley with her partner Margaret, and their pets Shane, Tig, and Mad Max.
CONTRIBUTING AUTHORS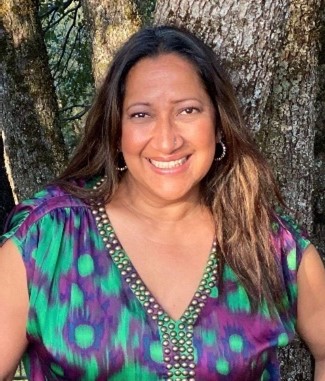 Guadalupe Capozzi is a native of the Central Valley and teaches criminal justice at West Hills College Lemoore. She started her career as a Correctional Officer for the California Department of Corrections, California Correctional Facility for Women in Chowchilla, California then promoted to a Correctional Counselor at the Substance Abuse and Treatment Facility in Corcoran, California. In 2003 she transitioned to a Parole Agent. Most recently, she has managed two parole units in Kings and Tulare Counties including Coalinga State Hospital. Guadalupe earned her B.A. in criminal justice with an emphasis on restorative justice from Fresno Pacific University in Fresno, California. She teaches Principled Policing, Family Systems, Staff Suicide Awareness, and Diversity in the Workplace at the Basic Parole Agent Academy and is the assistant training coordinator for the district. She previously worked as a Communicable Disease Consultant and Investigator with the State Department of Health. Guadalupe serves on the board of Champions Recovery of Kings County and is a member of the Women's Ministry at her church. She and her four children live in Lemoore, California.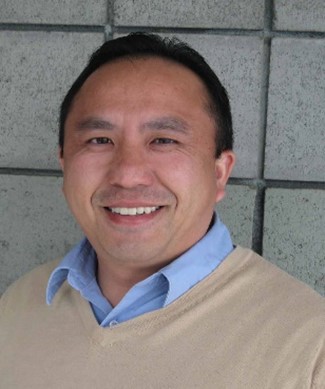 Silas Cha holds a Bachelor of Arts in philosophy from the University of California, Berkeley and a Master of Arts in international relations from California State University, Fresno. He teaches political science and ethnic studies at the community college and cross-cultural job training and business ethics at Fresno Center for New Americans, a non-profit organization. While serving as the associate director of the non-profit organization, Silas conducted research on Hmong, Lao, Cambodian, and Vietnamese resettlement patterns in the Central Valley as related to education, social and race relations, health, housing, and economic development. In addition, Silas served as an advisory member for Valley Health Policy Institute at Fresno State and The Fresno Bee, where he published monthly articles as a guest columnist. Many of the issues in his columns were on cross-cultural nuances, race relations, religious and medical conflicts, and social justice. He is married to a wonderful wife and has two daughters.
Daryl Johnson has a master's degree in public administration and human resources from Gate University, San Francisco, California. He also holds an M.A. in education from Fresno Pacific University, Fresno, California. He grew up in Washington State and received his undergraduate degree in communications from the University of Washington in Seattle and possesses California state certifications as a teacher performance assessor, ESL instructor, and community college speech instructor. He currently serves as Lead Instructor for the Fresno Pacific University Teacher Preparation Program and is a communications instructor at West Hills College Lemoore. Mr. Johnson is a former USAF officer and civil servant, with service in Korea, Germany, and stateside. He designed the compensatory education program for NATO Base Geilenkerchen, Germany's military dependent children, and worked for NATO as an ELD instructor. He and his family currently live in Hanford, California.