Book Title:

Graphic Design for Course Creators

Subtitle: Digitally accessible, visually appealing courses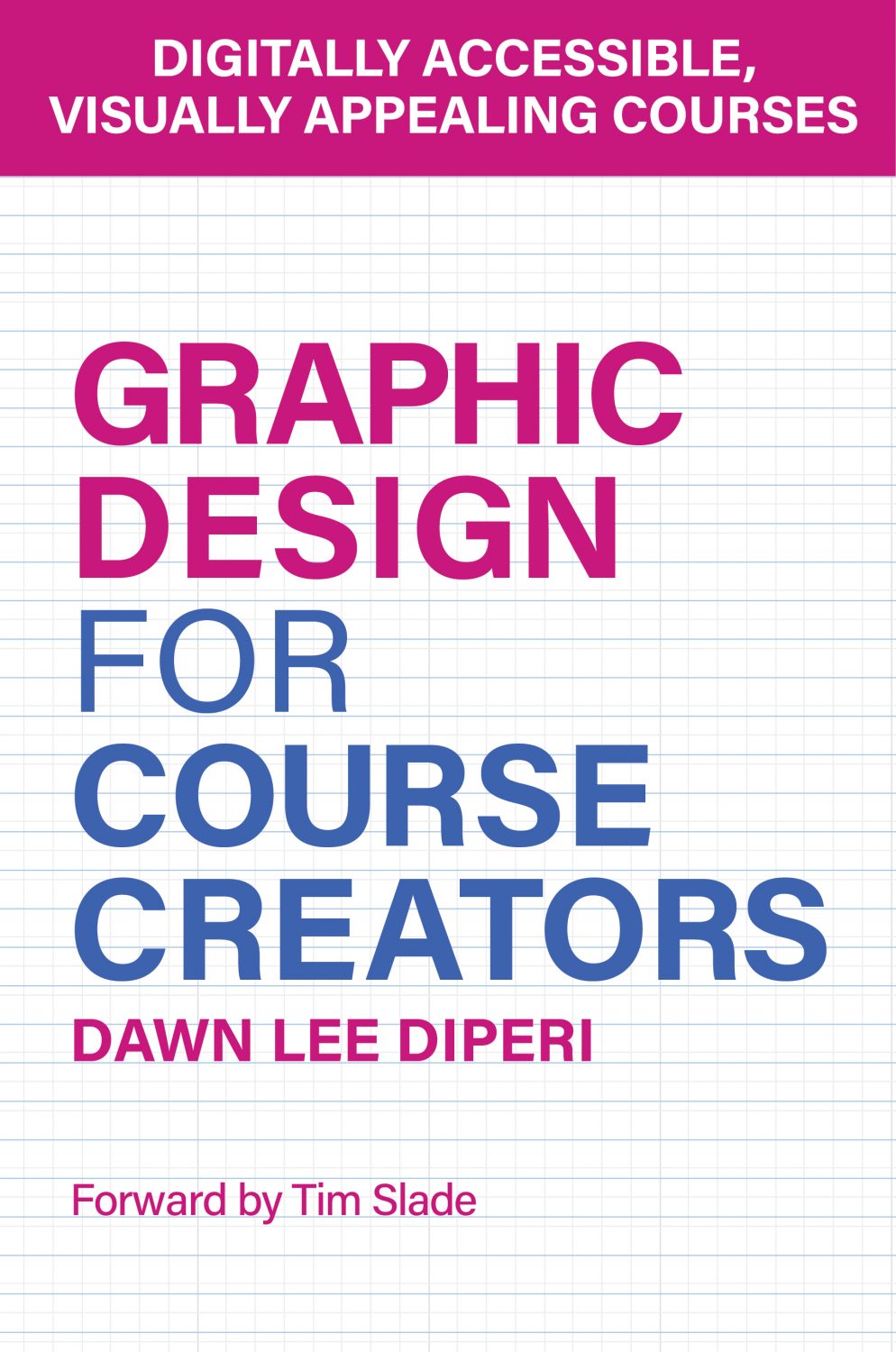 Book Description: This book was written to help educators and instructional designers to design visually appealing courses (and curricular materials) that are also digitally accessible. I argue that applying graphic design principles reduces barriers, lowers cognitive load, and improves learning. I created the Graphic Design E-Learning Checklist to help instructional designers improve the look and feel of their courses while designing for inclusivity at the forefront.
License:
Creative Commons Attribution
Book Information
Book Description
In Graphic Design for Course Creators you will read about how to use and apply graphic design theory to improve the look, feel, and usability of your courses. You will also learn how to improve the digital accessibility of your courses while making strong design choices backed by learning science. For example, by learning the differences between images that aid in instruction and those considered seductive details, you will improve the learning experience of your students. Additionally, tips on selecting and combining colors will help you communicate appropriately while learning how to use color contrast will ensure more learners can access the materials created. Graphic Design for Course Creators contains checklists and questions to review for every chapter so that you can confidently make design choices your educational stakeholders will love.
License
Graphic Design for Course Creators Copyright © 2022 by Dawn Lee DiPeri is licensed under a Creative Commons Attribution 4.0 International License, except where otherwise noted.
Subject
Educational: Design and technology