EPL OPTIONS COUNSELING
Consider a shared decision-making approach to counseling – after providing the relevant medical information, elicit the patient's priorities for treatment through discussion, which can be easily identified from the Worksheet below. Next, review all management options, including advantages, disadvantages, and outcomes, as discussed in the Comparison Table above. Together you can agree on a management decision that honors the patient's preferences and values for care.  

Once the patient has chosen a management method, formulate a treatment and follow-up plan. For expectant or medication management, providers can follow a protocol such as outlined in the Step-by-Step Approach below.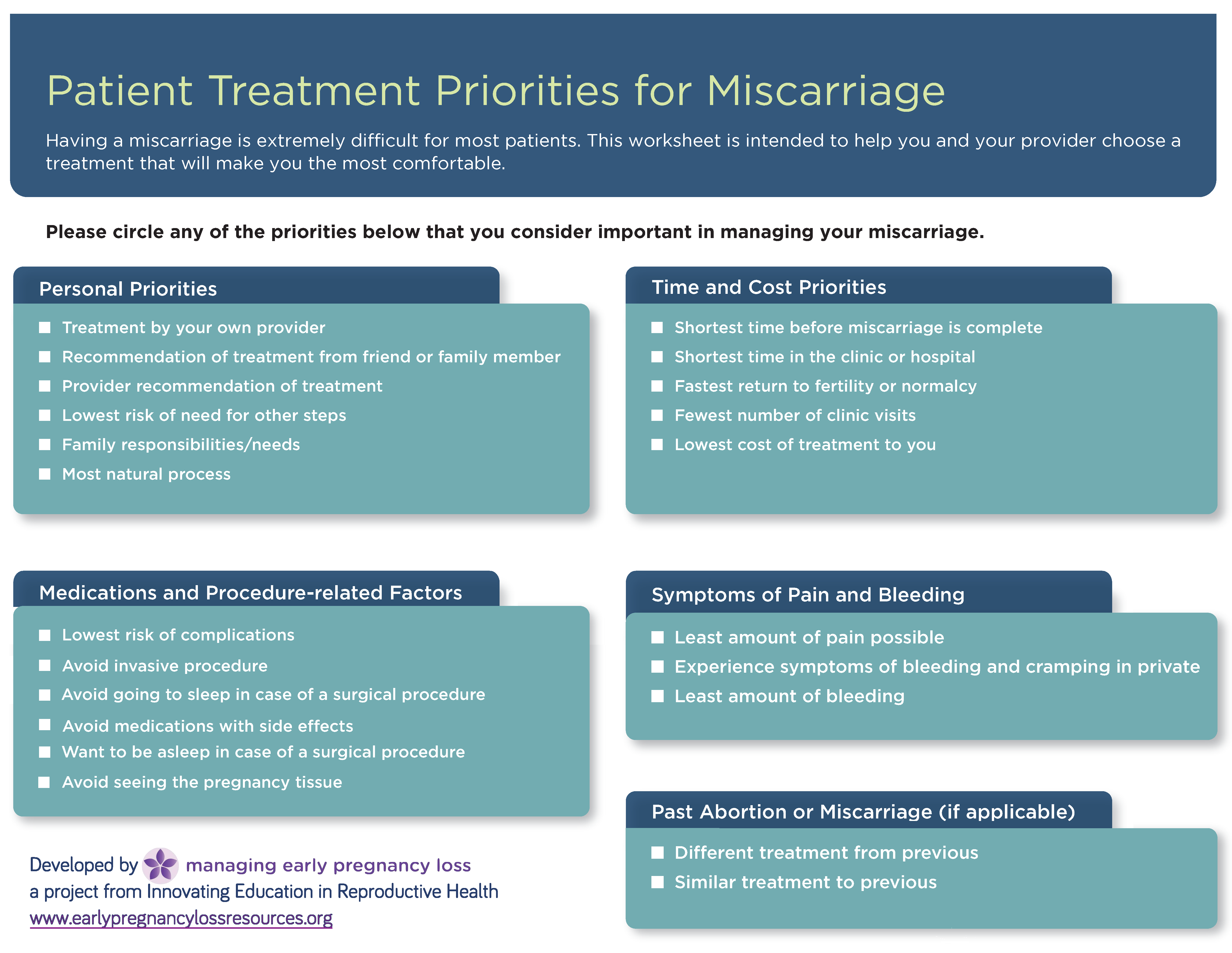 Wallace 2010