c/o O. Letzgus, Casilla 1296[1]
B. Aires 5th Oct. 1893
My dear Mother,
A few days ago I sent you a long letter per "Magdalena", giving some account of the recent state of affairs here. Since then the Government has rapidly gained the upper hand, & the Revolution seems to be at an end for the time being. The Radicals made their last stand at Rosario. There was a naval combat between two men of war. One nearly sank the other, & during the fight some of the shells lit in the town, – one passing through two walls & coming to rest on the top of the elevator in the office of Mr Goodwin whom I know. The Government finally retook the town & arrested the principal Radical leaders. We have had only very meagre news all the time, for the Press was under a strict censorship & many papers have been "suspended" for a term of weeks for publishing or commenting on political news. The National Guard has been practically disbanded, & the gold-premium, the real public barometer has fallen from 250 to 240.
Business is still paralized, & there have been several failures in town during the last few days.
Meanwhile I have met many old friends. I was at a little dinner-party at Goodwins, who are at present living in town. I was asked to oblige them at the last moment by filling a gap. As they had asked me to dinner only the week before when I was unable to go, & as I know them very well, I willingly accepted an invitation which from anyone else I shd have declined. It was a very pleasant evg. indeed. We were eight in all. I took in a Miss Troutbeck, a very nice lively girl, & Mrs Goodwin was on my left.[2] She made me sit at the end of the table as otherwise there would have been two ladies to-gether & two gentlemen ditto, & I did a little carving. Two of the other guests I knew already. The conversation was animated & we had lots of fun, not separating till nearly 12 o'clock. We often go to the tennis-club abt. ½ past 4 or 5 & never fail to get a game. Tea is provided there almost every day by some lady member.
My old fellow traveller & twin, Ferguson, (we were born same day & year) told me an amusing story abt. the little Irish doctor on the "Coleridge". He went home again on that old tub, of which I have a lively recollection. On some particular occasion the doctor's table arranged to have a special festivity at dinner. The bell rang & the other passengers took their seats & were astonished to see this particular table gaily decorated with paper flowers & napkins in gala fold but no diners. Finally, when all the rest were seated, in walked the little doctor with a lady on his arm, followed by the other "guests" two & two, all in full evening dress, the gentlemen wearing paper flowers that had been made by the ladies. They had a lively evening, champagne flowed freely, speeches were made, & the festivities were kept up till a late hour. Next morning the little doctor did not turn up at breakfast & a deputation went to his cabin to see what was the matter. They found him in his berth, a towel round his head, & in the rack his paper rose carefully placed in a glass of water!
I have read since my arrival Hudson's "Naturalist in La Plata", – a most delightful book.[3] You shd certainly get it from the Library. I don't know when I read a book with so much pleasure. It is not at all heavy, – quite the opposite, full of curious & interesting accounts of the habits of birds & beasts on the Pampas. Some of the things he tells, such as the dances of birds & the huanacos going to a certain spot to die, are like a fairy-tale.[4]
I paid a hurried visit to La Plata Museum one day but there is no time to tell you abt. it now. It must wait till my next for post closes in a few minutes.
Best love,
Jack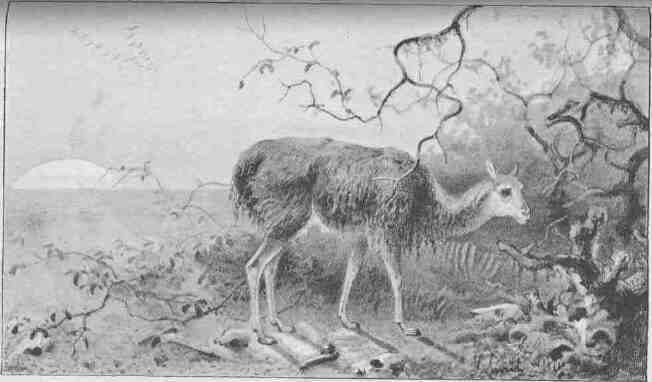 ---