Trinidad   19th Apl   1894
My dear Mother,
To-morrow I go on to Curaçao. Just sent off six letters by this mail & now I come to yours, which must be short.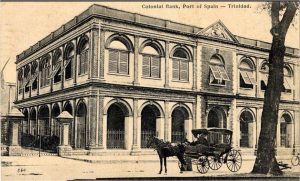 Business has been dull here & so have I. Last night I had a very good game of whist, & the night before some chess – not so good. To-night I dine out, – with a man called Twose, in the Colonial  Bank, a nice fellow with whom I have spent most of my leisure hours here. He has asked Henry Tate to meet me, one of the long family that used to live at Queen's Elms.[1] He is now Govmt. Analyst in Trinidad. I have not met him yet, but I think he was a "small boy" at the Inst. when I was there.[2]
These West India Islands are very beautiful. At the back of Port of Spain there is an amphitheatre of low hills, covered with palms, & mangos, bread-fruit trees, acacias, banyans, cocoa-trees, – the usual tropical vegetation. Right at the foot of them is Government House, a fine residence, with the Botanical Gardens. In front of them the magnificent Savannah stretches out, two & a quarter miles round, & between it & the sea is the town.[3]
The Savannah is the public park & play-ground. In the afternoons you may see cricket, golf, polo, kite-flying without end, & other sports going on, & several pretty girls with their attendant swains having a fine canter on horseback over the green turf.[4]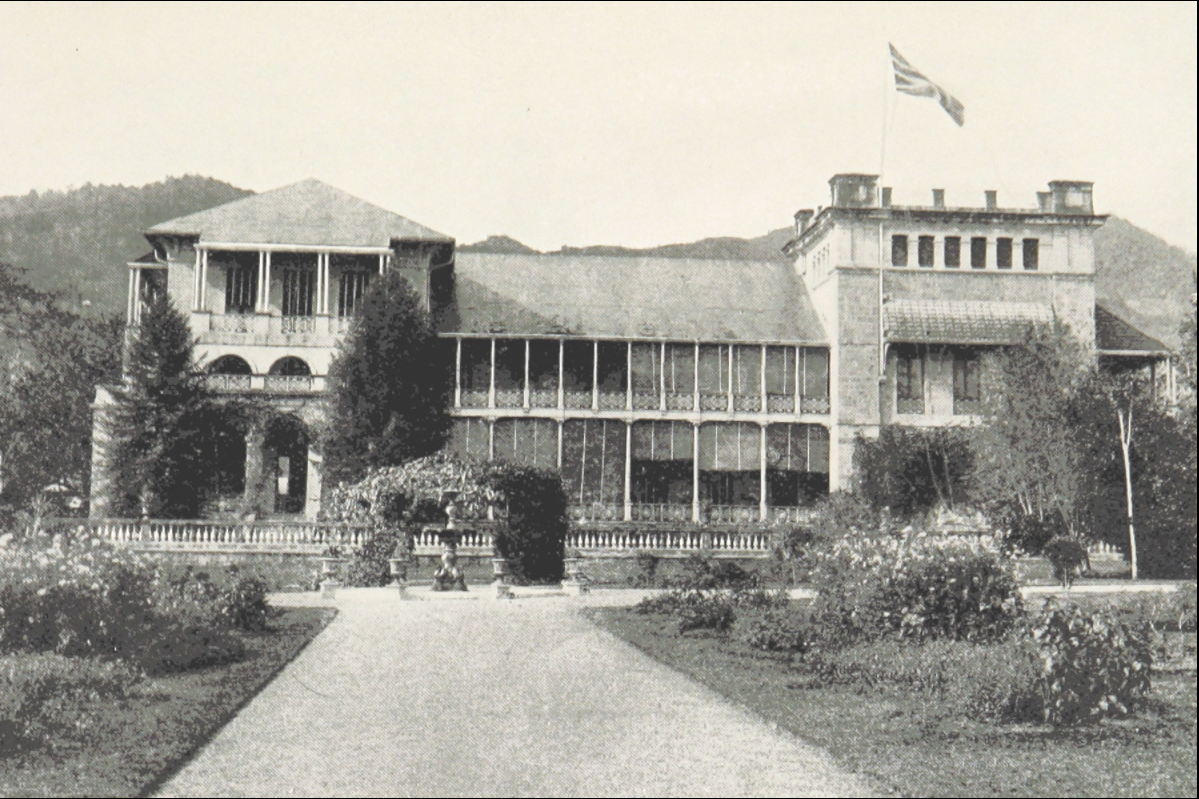 Coming from Barbados our steamer called at the pretty little islands of St. Vincent & Grenada.[5] At the latter place I went ashore & took a walk round the hills at the back of the town. A three-feet-of-ebony offered his services as guide for a penny. I asked him if he knew of a school master called Chitty, a man I used to know in Barbados. He thought the gentleman was at the Grammar School. I asked my guide if he went there. "Oh no, Sah, only white people's childrens goes there". He told me that the Governor's Lady was pretty, & she had a daughter as big as herself, & "when they drives out to-gether you'll think its sisters". No courtier could have paid the Governor's Lady a prettier compliment. We found our way to the Botanical Gardens where there were a dozen convicts trimming the flower beds, – a pleasanter occupation than breaking stones. On the top of the hill was the dismal prison. I asked my guide if people ever did anything wrong in such a lovely little island, so as to get locked up. "Oh yes, Sah." & after a time, as if proud of Grenada being up to date "they sometimes kills people."
In the town I was amused at the frank directness of the public-house signboards, "Licensed to sell intoxicating liquors."
The greatest drawback to one's appreciation of the surroundings in all these places is the omnipresent "corbo", or big, repulsive carrion crow, the town scavenger, which it is forbidden to molest under a heavy penalty.[6]
Now, Misses, time's up & I must trot off to post with this.
Best love
Jack
---