S.S. "Nile"                                               Bay of Biscay
8th  Sept.  94
My dear Mother,
I sent you a wire from London, another from Southampton & a few lines in pencil from the steamer, the first a little late in the day perhaps, but I hope you were not uneasy.
I paced the decks of the Stranraer steamer most of the time talking to Mr Pirrie. He was going to London first & then to Scarborough to join Mrs P. He asked me if I had ordered my "sleeper"! He says he is now extravagant in travelling, but economizes in other things. When he was a clerk in Harland & Wolff's[1] at a salary of £80 a year he crossed frequently to & from Liverpool, & used to take a steerage ticket, paying the first mate 4/- for the use of his cabin, thus saving about 6/-.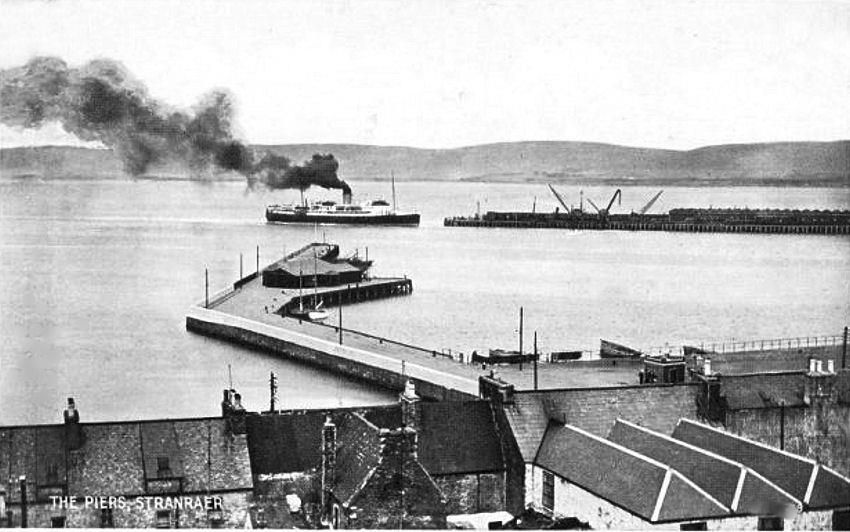 However a modest shilling to the guard at Stranraer secured me a comfortably cushioned 3rd class carriage to myself as far as Carlisle & subsequently every ticket-checker that appeared locked the door, so I had the whole compartment to myself from Stranraer to Euston without any further tips to pay. I pulled down the blinds, stretched myself on the seat with my rug & pillow & slept the sleep of the just. I dined and slept at Adelaide Road & was treated with the usual kindness.[2]
I am comfortably fixed on board. My room mate is a young fellow called Nicholson. He hails from Edinburgh & knows Miss Robertson, the charming young lady who was visiting the Barretts, very well.
The Captain, Chief Off., 2nd Off., Dr, Chief Engineer, & Purser, are all old acquaintances of mine & I know several of the passengers; – Mr Boxwell of Pernambuco, Messrs Gildermeister & Wilson, of the same place, Mr Hampshire, of Santos, & a few others.[3]
The Chief Engineer asked me to join his table, but unfortunately my neighbour on the right is very deaf & if I want to converse with him I have to shout. The ship is nearly full – about 120 1st saloon passengers I think.
I had letters from Bertie, Sissy, & Mr W., at Southampton, & I shall answer them meanwhile collectively.[4] Besides I want to write from Lisbon to the Pater. I have finished a letter to Julie.[5] So having so much correspondence I cannot make this letter any longer.
The photo sent to Southampton was a group of "the bridesmaids" for myself – very nice indeed.
The pillow was very useful in the train, & Mrs Wilson, a nice little Irishwoman from Cork, was very grateful for the use of it today. The cake is to be produced tomorrow at afternoon tea, & there are several people looking forward to tasting it.
Bye-bye,
Best love to all
Jack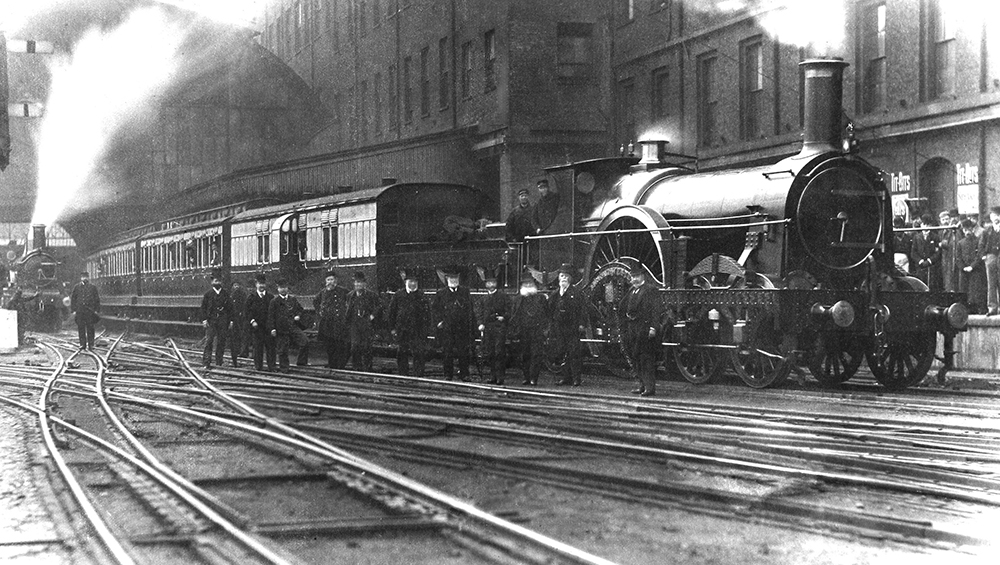 ---