Rosario de Santa Fé[1]
– a very holy name but not a very holy place.
6th Nov. 1892        Sunday.
My dear Mother,
I came here on Friday, travelling previous night by "sleeper" from Buenos Aires, wither I intended to return to-morrow night. B. Aires is waking up again from its torpor (I'm not sure abt. that word torpor – but let it pass) but Rosario is still asleep. The streets are so quiet & neglected looking that it seems a city of the dead. Last night I went to the theatre to see "Caste" given by the same amateur Company that performed in B. Aires, for the benefit of local hospitals.[2] There every seat was taken & everyone was in full war-paint; – here the house was half empty & the general turn-out shabby. The weather may have had something to do with it. It had rained all day, & that makes the roads heavy & prevents people coming in from the Camp.[3]
The crops generally promise well now, but the harvest is three weeks later than last year. The wheat will have less straw & fuller ears than before. The harvest – "la cosecha" is the topic of absorbing interest at this time. All business depends on the result, & people have to make their calculations before-hand. It is difficult to form an idea of the vast areas under cultivation in the Argentine. When I was last here I was introduced to a man who had more than 50 square miles under wheat!
On Friday evg. I dined with a Mr Barge – managing director of the "Colonization & Land Company" which is in the hands of a few English people. They buy land in large tracts & sell it in small lots, or they rent it, or they go shares with the colonists they put on the land, taking a fixed proportion of their crops. They have various properties in the Province of Santa Fé. Whitehorn, who came out with me,[4] has been appointed manager of some of these Colonies, as they are called.[5]
I got a coat & vest made in B.A. the other day – only a middling piece of work. That coat I set on fire before starting, which G.Y.K. helped to extinguish, was getting too shabby.[6]
Bye-bye. Love to all.
Jack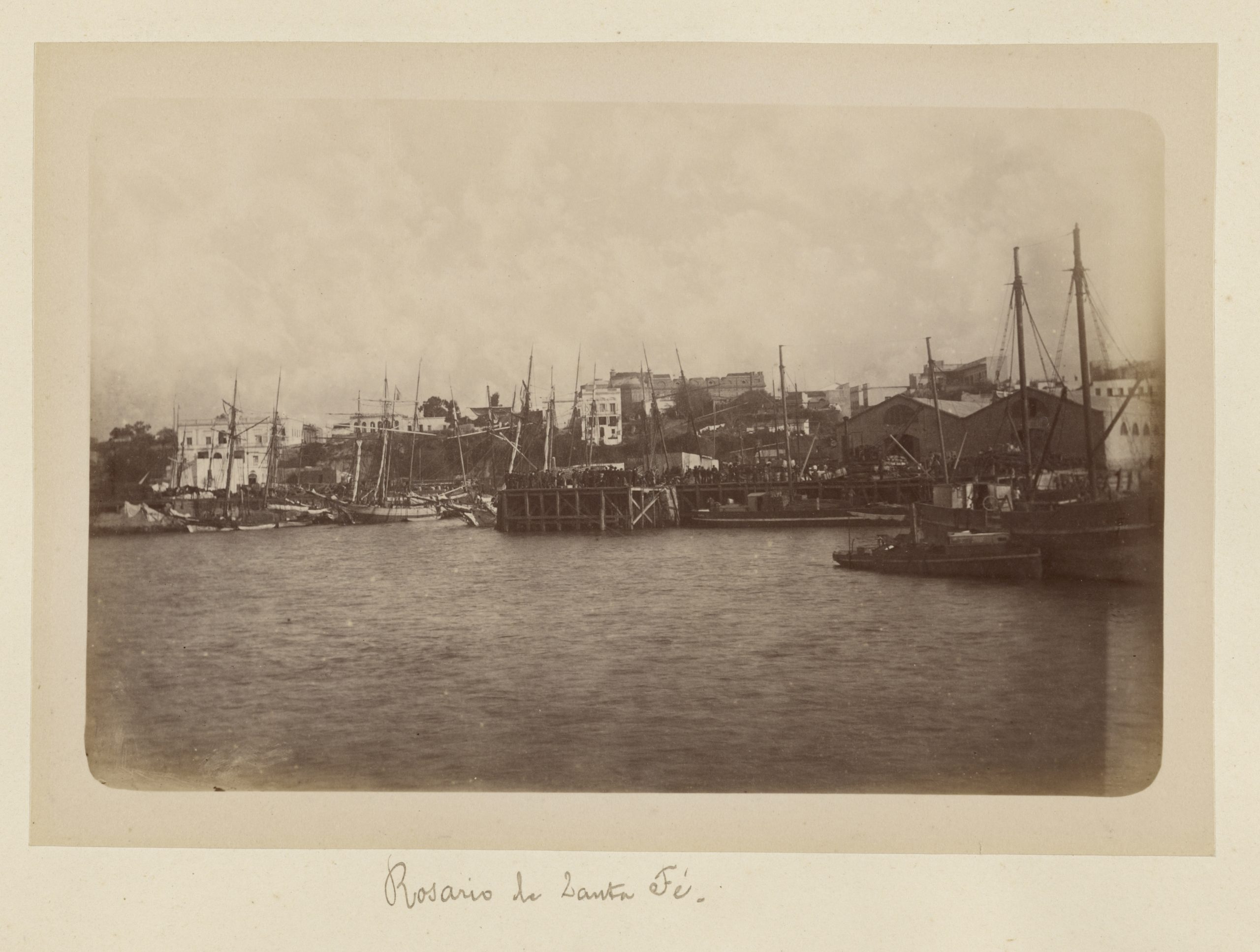 ---